P100A Hand Push Sweeper Pavement Cleaning Sweeper
HW-P100A Hand Push Sweeper Cleaning Machine is especially suitable for using in hall, waiting hall, hospital, factory and pavement, etc.
Equipment with an automatic cleaning system.
There is no dust, noise when it is working.
The flexible sweeper with light and smart construction can walk easily among crowd also it can be maintained easily.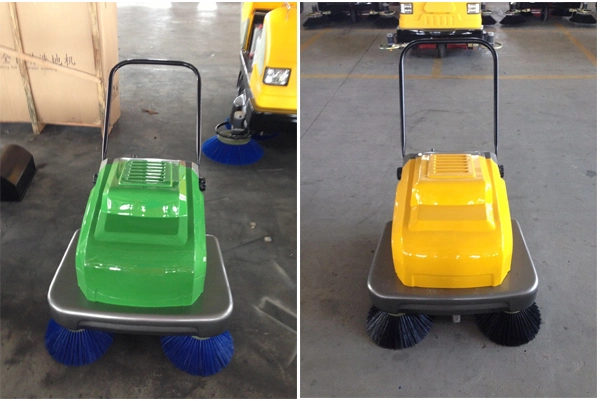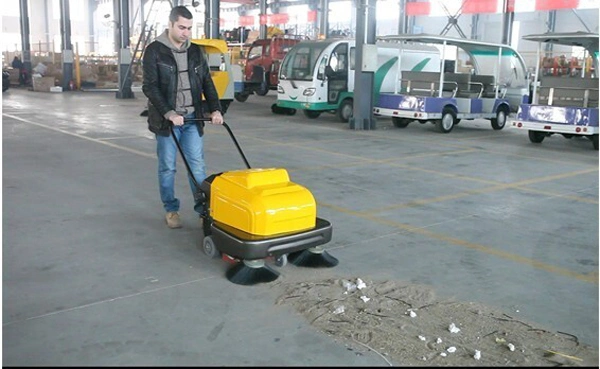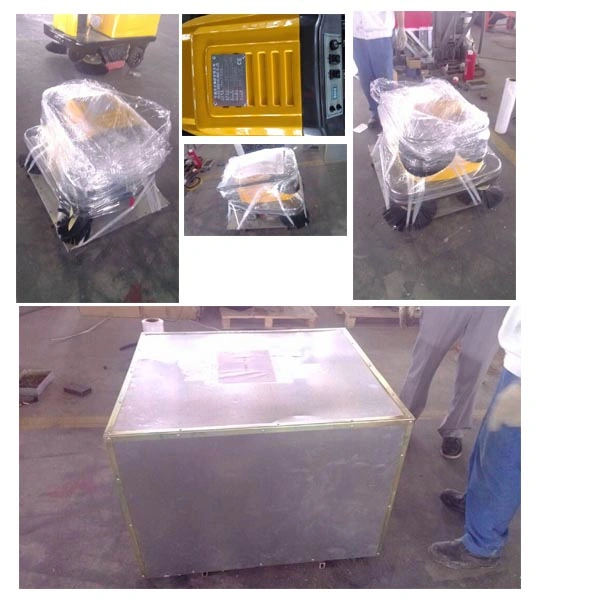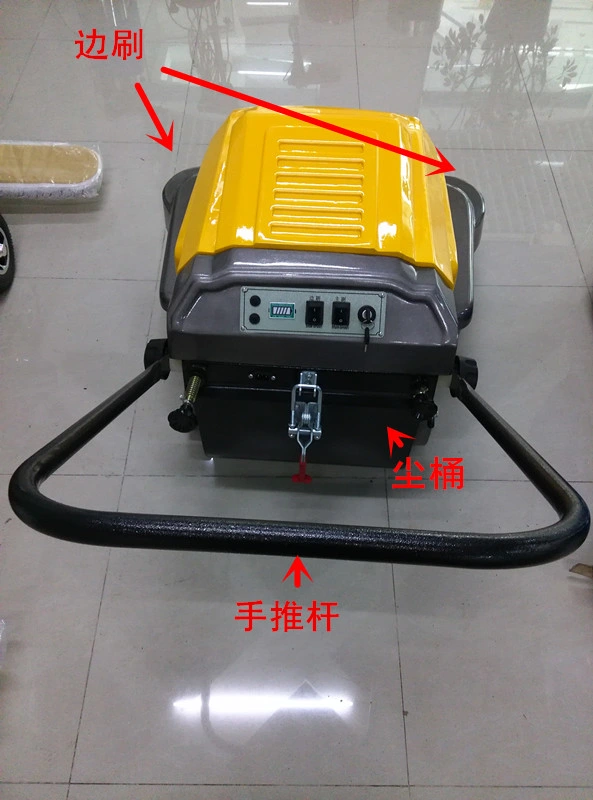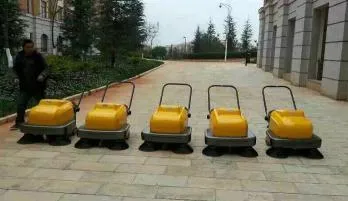 Characteristics
1/ the larger capacity of 40Ah battery for continued long time working.
2/ adopt new type material for tire, better for the life of tire.
3/ the simple operative system, easy for workers to use.
4/ the main brush and side brush can be adjusted. This is designed for long use of brush.
5/ high- power of electrical machine for dust absorption designed for reducing dust flying.
6/ adopt advanced filter used for precise equipment as filtration.
Main Parameter of HW-P100A Hand Push Sweeper Cleaning Machine
| | | | |
| --- | --- | --- | --- |
| No. | Item name | Unit | HW-P100A |
| 1 | Sweeping paths | mm | > 1000mm |
| 2 | Productivity | m 2 /h | >4000 |
| 3 | Main brush length | mm | 400 |
| 5 | Power supply | v | 12 |
| 6 | Continuous working time | h | >4h |
| 7 | Waste hopper capacity | L | 22 |
| 8 | Side brush's diameter | mm | 350 |
| 10 | Operation power | w | 120+30+35*2 |
| 15 | Filter surface | m 2 | 1.5 |
| 16 | Weight with batteries | kg | 65 |