Trapezoid 2 half PCD Diamond Grinding Shoe For Floor Preparation



Product Description



SUNNY is a professional diamond tools manufacture with over 20 year's experience. We provides full line of abrasive tools for concrete and stone grinding and polishing. Application for alll kinds of concrete,terrazzo and stone floor preparation on floor or old floor renovation before pollishing. We can also make diamond polishing pads for concrete polishing.

This trapezoid diamond grinding shoe is a very aggressive and popular floor coating removal tools. The 2 half round PCD segments provide a high working efficiency and a long lifespan. For best results, use to remove the bulk of thick coatings without continued contact with concrete. Come back with an aggressive metal bond diamond segment and clean up any thin coating left behind. This helps to preserve the life of the PCD segments.
The advantages of the PCD products are that they will not load up or smear the coating like a traditional diamond floor grinding tools. The PCD segment scrapes and rips the coating from the surface. This trapezoid metal bond M6 screw PCD diamond grinding shoe is designed for contractors looking to control costs but still wants a highly productive product.
No matter what kind of floor surface are going to be grinded, SUNNY always have proper diamond grinding tools for you with competitive price. For more information of our trapezoid metal bond M6 screw PCD diamond grinding shoe, please contact SUNNY or our distributors today.
Products Display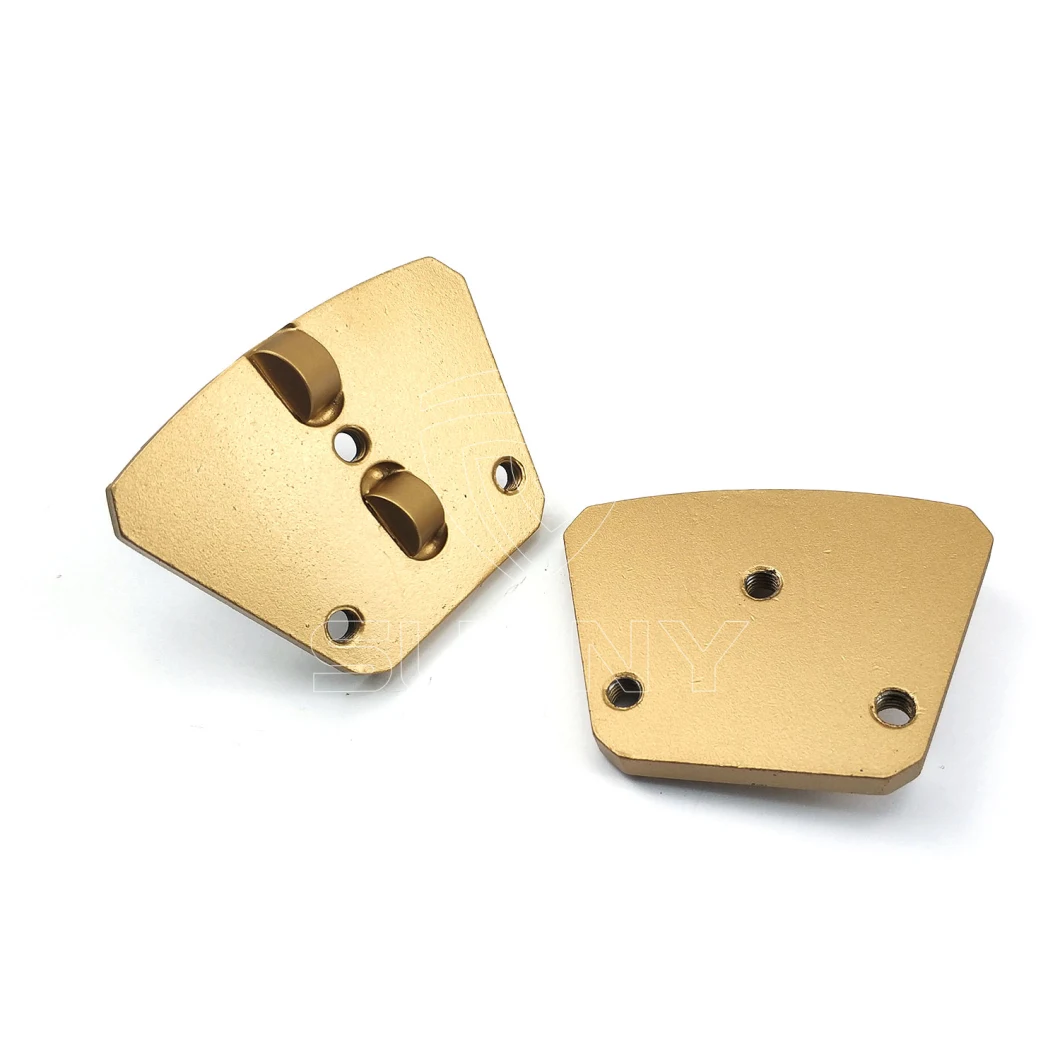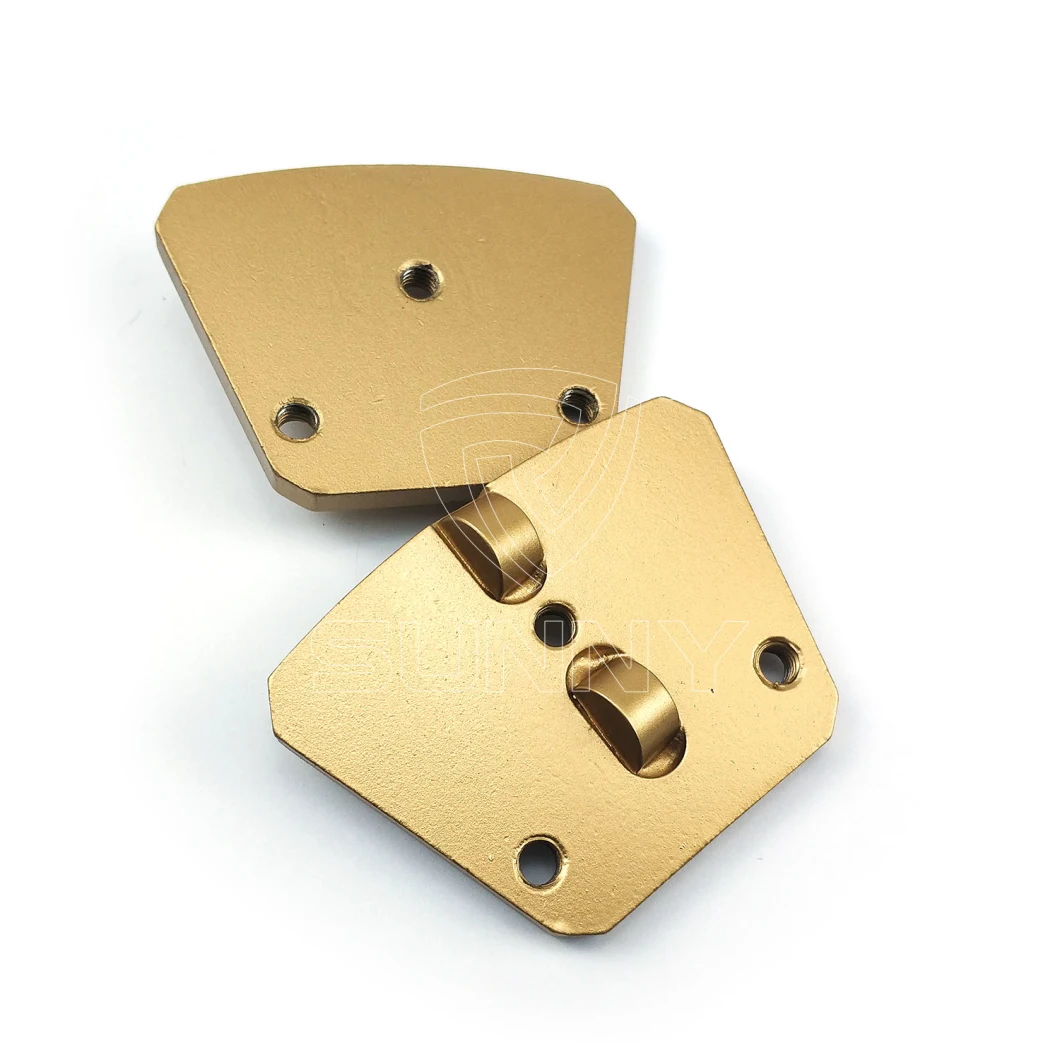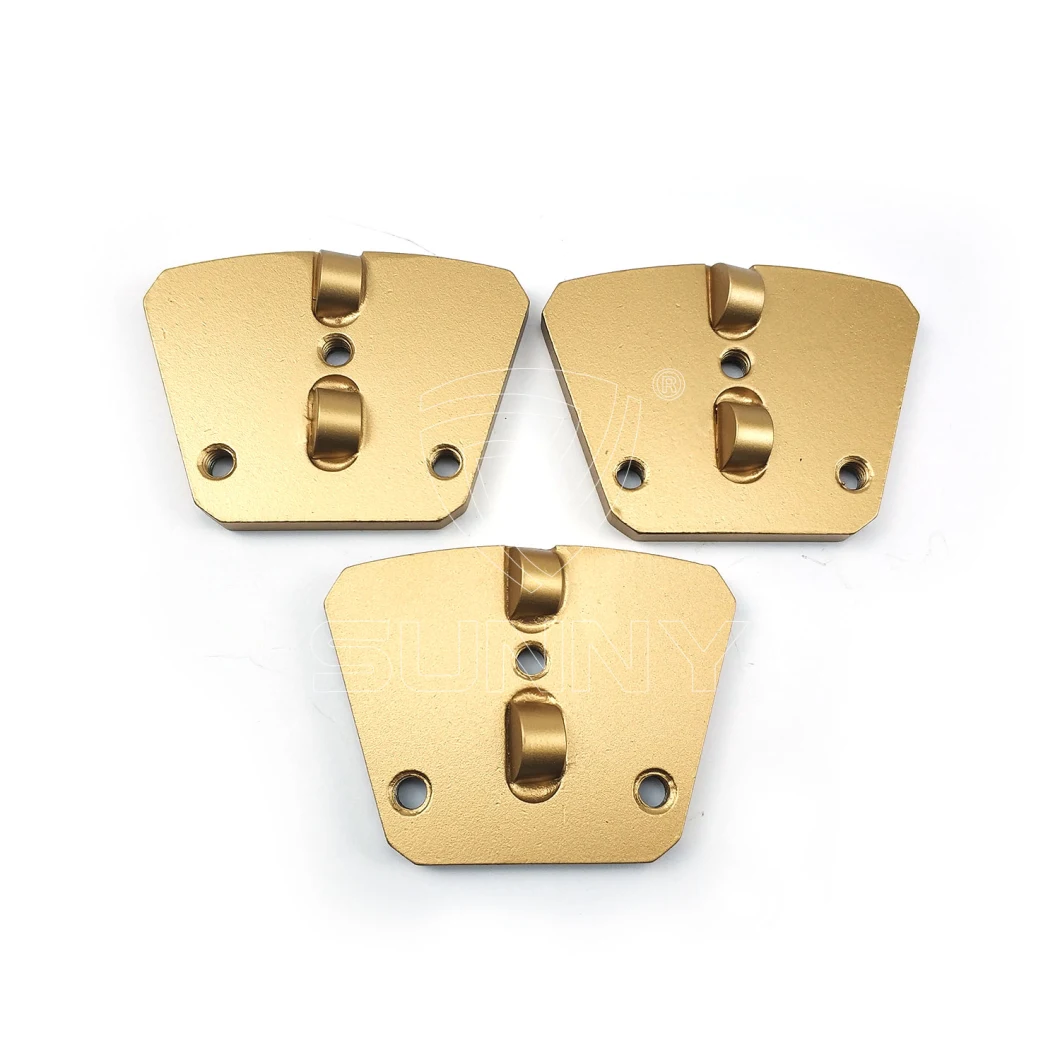 Advantage
1. Silver brazed
2. Good sharpness & superior life
3. Excellent for concrete floor preparation
4. Professional technical support and solutions
5. Saving your time and money, making your grinding easier
Technical Support
To choose the right diamond floor grinding shoe and diamond grinding cup wheels from suppliers, you must know the hardness of your concrete and grits.
Concrete can be soft, hard, abrasive, dusty and brittle etc. There are no two floors are ever the same, typically they are more abrasive when the floor are new or have a high sharp sand content. The more abrasive the floor the harder bond you will need to get the best performance out of the diamonds.
Bond The strength of the metal binder that holds the diamond grit in the segment. Typically the harder the bond the longer the life. Soft concrete need hard bond, medium hard bond for medium concrete and soft bond for hard concrete
.

Hot Products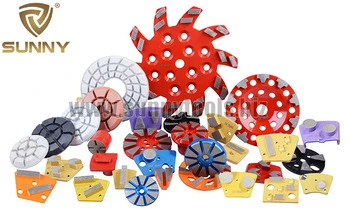 Company information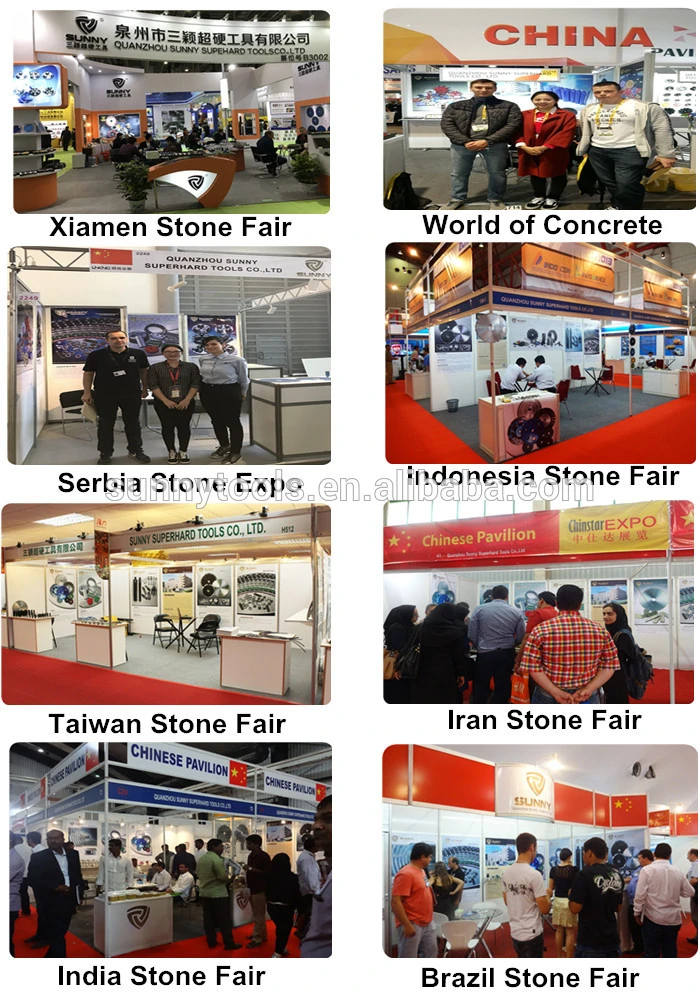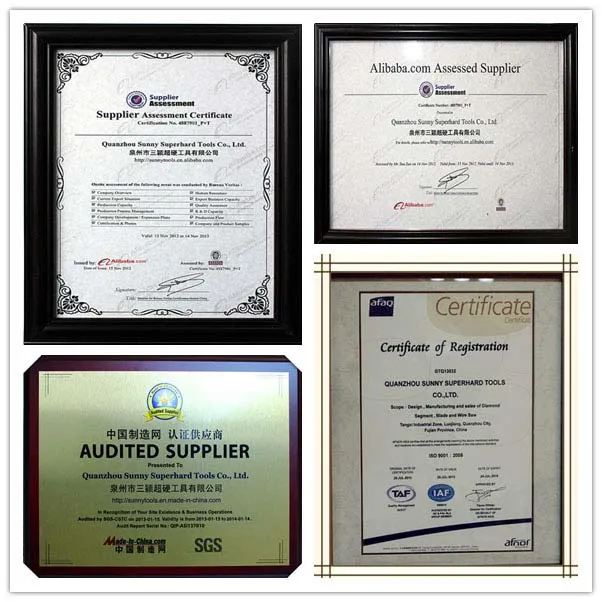 Packing & Delivery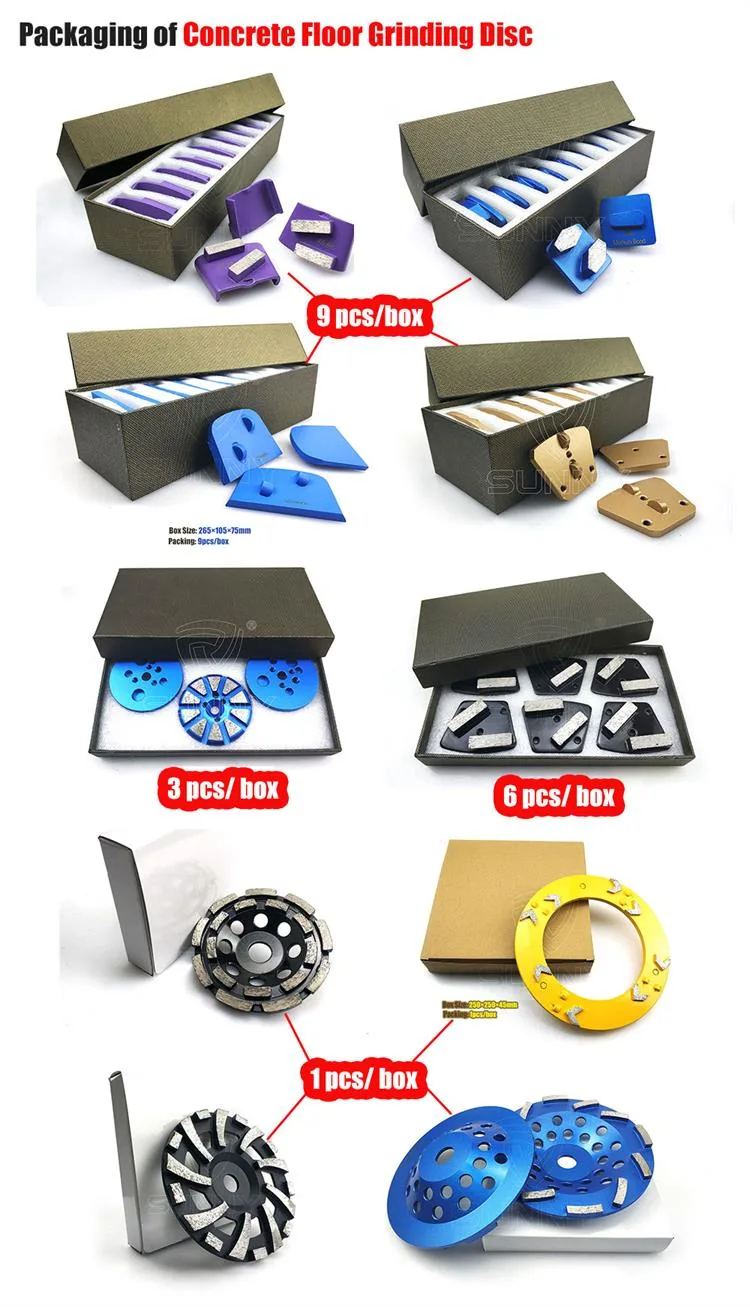 FAQ
Why buy PCD trapezoid diamond grinding shoe from SUNNY?

1. Factory directly.
2. 23 year's experience in manufacturing diamond tools.
3. Professional technical support and solutions.
4. Excellent after-sale service.
5. 24 hours response

How could we know the quality of your PCD trapezoid diamond grinding shoe ?

You can buy our PCD trapezoid diamond grinding shoe with a small quantity first, testing our quality and service. For small quantity, you don't need to take the risk in case they don't fit your market. To support you test our products, we offer you a discount for the sample order.

To provide you the most suitable PCD trapezoid diamond grinding shoe , please confirm all the technical details with our engineers before you place an order.

What is the minimum order we should buy?

For PCD trapezoid diamond grinding shoe , 12pcs per grit.
If the total weight reaches 21kg, you can get the best offer from the express company.
Contact