Hot Sale Concrete Mixer, Js1000 Double Shaft Concrete Mixer for Big Construction Projecttwin-shaft concrete mixer
1.SICOMA tech
2.Planetary reducer box,multi-sealed shaft end;
3.ISO CE certified,12 months warranty.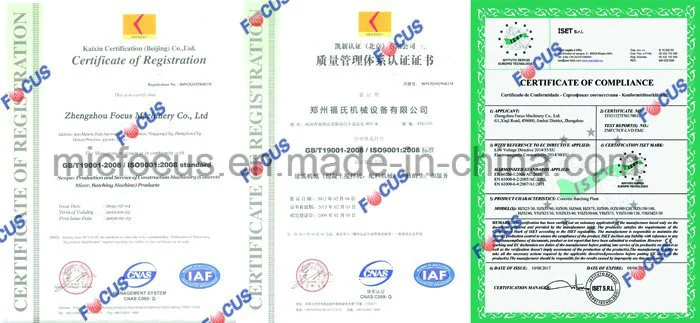 Why would our clients choose FOCUS concrete mixer?
FOCUS JS series of twin-shaft compulsory concrete mixerhas the strong mixing ability with uniform mixing and high production output. Mixing paddles, arms and blades are made of special high chromium and high manganese alloy materials. The mixing shafts adapt anti-binding technology to prevent the cement from binding on the shafts. Shaft seals use multi-sealed structures to effectively prevent the slurry leakage. Lubricating system of theconcrete mixer supplies oil to the four shaft-end respectively with four pump cores, without diverter valve in order to avoid unnecessary blocking, saving much less maintenance work.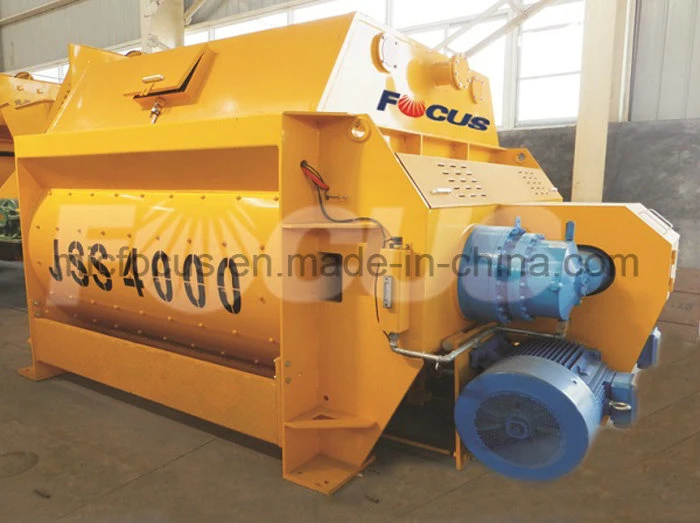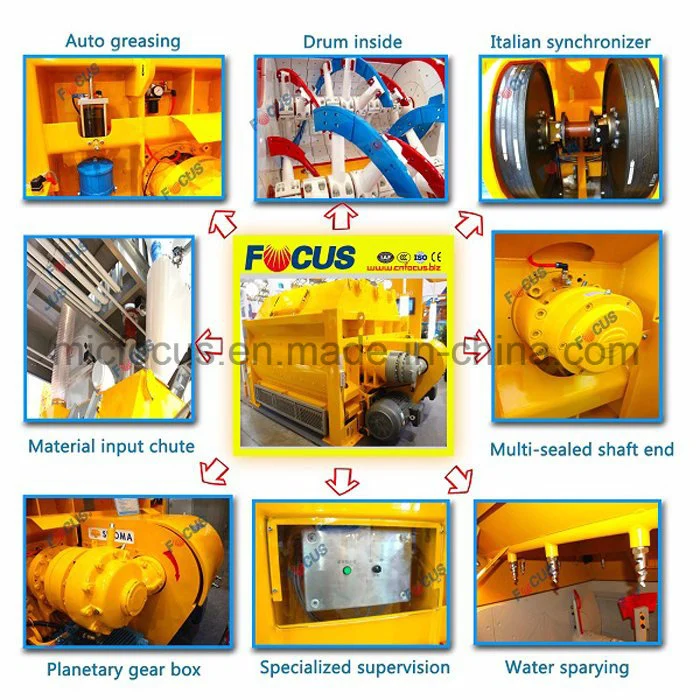 What are the main features of FOCUS concrete mixer?
*Mixer drum
Focus concrete mixers adopt European style, good-looking and wear-resistant.
*Synchronizer
Original imported from Italy to ensure the synchronous running of mixing arms.
*Mixing blades and scale boards
Adopt high-rigidity and high-tenacity wearable cast alloy steel to prolong the service time, which also is optimized torsional and bending strength of our concrete mixer.
*Axle-end seal
Adopt original-imported parts installation to avoid cement and slurry enter in shaft-head so that extending the service life of concrete mixer.
*Observation windows
Full width access hatch allows easy access; includes high security positive disconnect lock.
*Reducer
Reducer and oil sealing system is made by Italian BONFILIOLI, they are designed for FOCUS concrete mixer, features for long service life, lower noise and oil tightness.
*Discharging system
Hydraulic discharging system; Strong driving force, discharging smoothly; Discharging gate of the concrete mixers adopt disassemble structure, easy for reparation, the gate could be opened at each standpoint; A manual lever allows the gate to be opened in case power lost.
*Electric lubricating pump
Supplying oil to four axle-end respectively with four pump cores, without by-pass valve.
*Four-layers sealing technology
The concrete mixer applies reliable axial seal and all sealing parts are easy to be replaced, also suitable for bad work conditions for daily maintenance.
Demonstration with Photos:
FOCUS Twin-shaft Concrete Mixer Technical Parameters:
Model
parameter
JS500
JS750
JS1000
JS1500
JS2000
JS3000
JS4000
Discharge vol.(L)
500
750
1000
1500
2000
3000
4000
Charging vo.(L)
800
1200
1600
2400
3200
4800
6400
Output capacity(m³)
25
35
50-60
75-90
120
180
240
Aggregate size(mm)
80
Working circle(s)
60
Discharge height(m)
1.5-4.1 adjustable
Mixing blade
Speed
31r/min
19.5r/min
21r/min
Quantity
2x7
2x8
2x10
Mixing motor
18.5kw
30kw
37kw
2x22kw
2x37kw
2x55kw
2x75kw
Weight(kg)
4000
5500
8700
9880
10960
11130
13500
Dimension(LxWxH)
mm
3030x2300x2680
4550x
2250x
2450
4640x
2250x
2250
5058x
2250x
2440
3810x
2480x
1710
4220x
2620x
1910
4450x
3050x
2380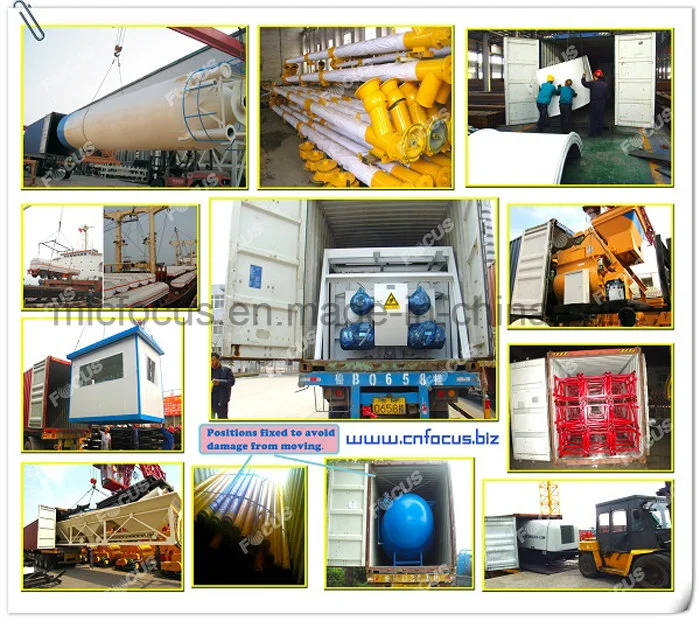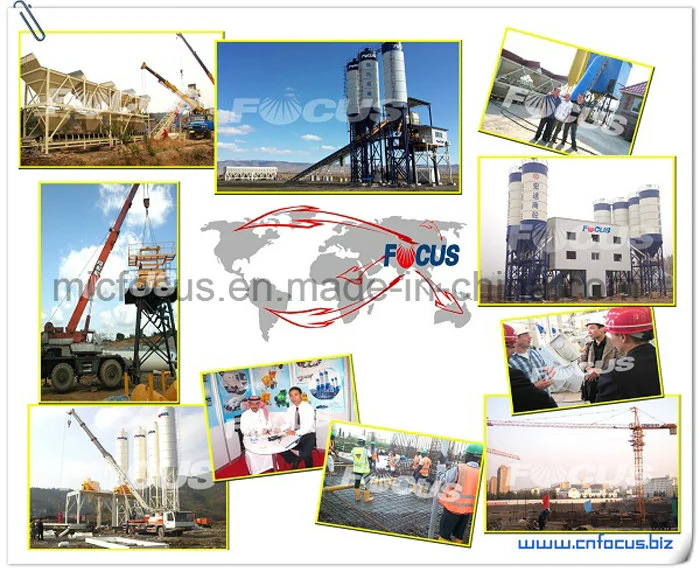 Thanks for visiting, by the time you are paying attention to us, our twin-shaft concrete mixers are being delivered /distributed to the world everyday - it'll be such a great honor if you can join us.
For more information please visit us @ micfocus.en.made-in-china.com