LITTLE ANT DIAMOND TOOLS CO.,LTD
4inch Diamond Wet polishing pads for granite marble with long life
Product Details:
Diameter: 4 inch(100mm)
Working thickness: 2.7mm
Grit number::1# 2# 3# 4#
Use type: Wet polishing
Max RPM: 4500 RPM
Application: hand polisher, portable grinder etc.
We Research and Produce the Professional Pads which adapted to Special Stone independently. Like Granite polishing pad, Mable polishing pad . That's big difference from other companies' pad.
Wet use Less dust.
Long life span High sharpness and good polishing performance.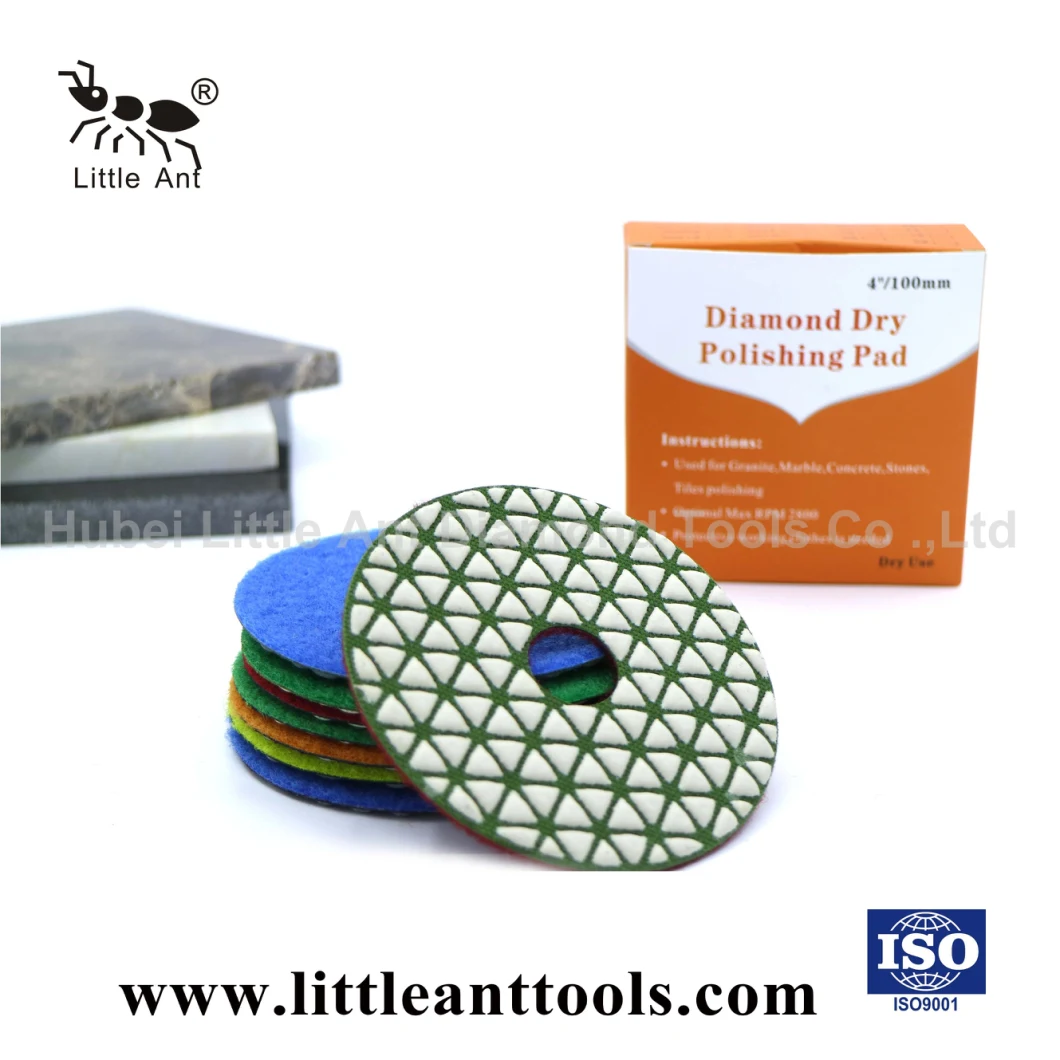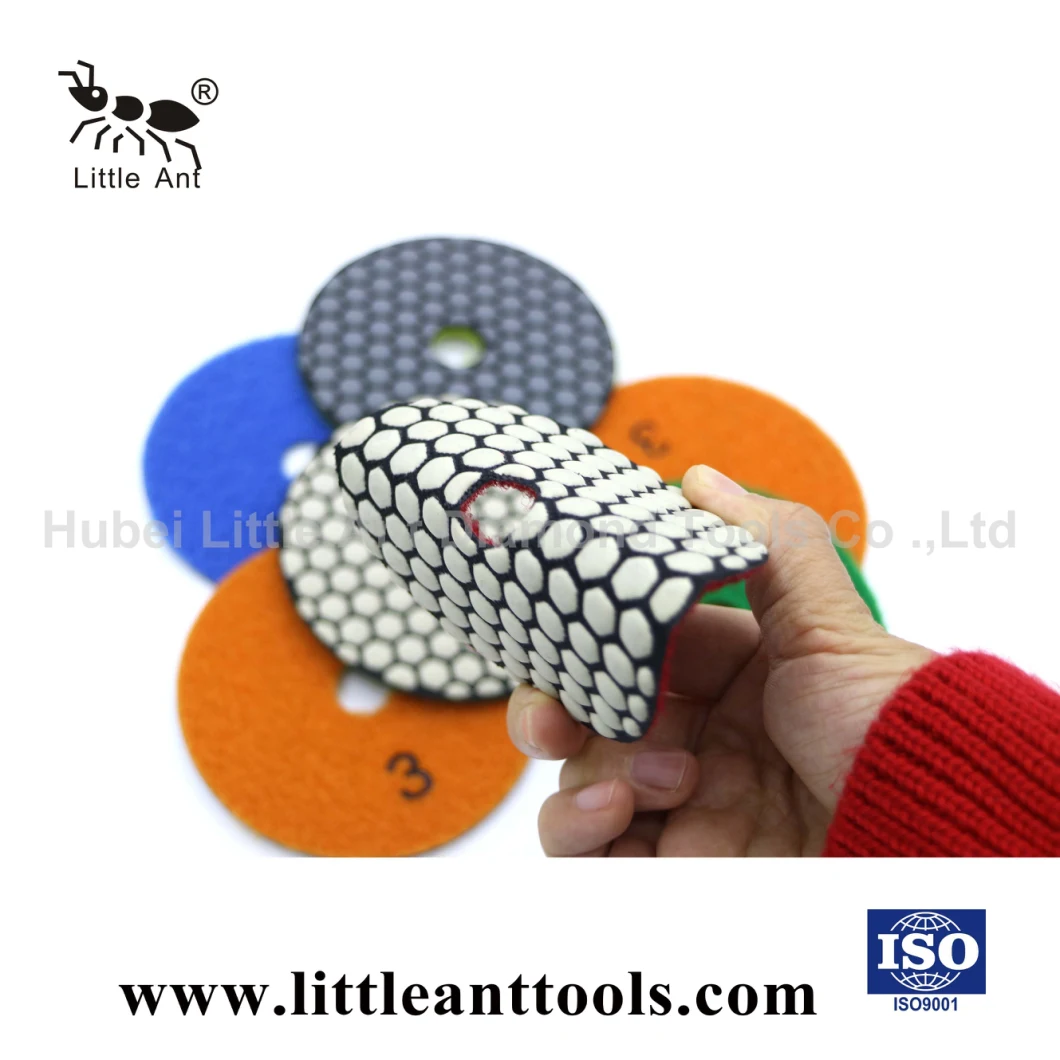 | | | | | |
| --- | --- | --- | --- | --- |
| Item No. | Diameter | Thickness | Use type | Grit Number |
| WP3-SJ1 | 3" / 80MM | 3.0 | wet | 30#,50#,100#,200#,400#,800#,1500#,3000# |
| WP4-SJ1 | 4" / 100MM | 3.0 | wet | 30#,50#,100#,200#,400#,800#,1500#,3000# |
| WP5-SJ1 | 5" / 125MM | 3.0 | wet | 30#,50#,100#,200#,400#,800#,1500#,3000# |
| WP6-SJ1 | 6" / 150MM | 3.0 | wet | 30#,50#,100#,200#,400#,800#,1500#,3000# |
| WP7-LX | 7" / 180MM | 3.0 | wet | 30#,50#,100#,200#,400#,800#,1500#,3000# |
| WP3-LX | 3" / 80MM | 3.0 | wet | 30#,50#,100#,200#,400#,800#,1500#,3000# |
| WP4-LX | 4" / 100MM | 3.0 | wet | 30#,50#,100#,200#,400#,800#,1500#,3000# |
| WP4-LB | 4" / 100MM | 3.0 | wet | 30#,50#,100#,200#,400#,800#,1500#,3000# |
| WP4-LBN | 4" / 100MM | 3.0 | wet | 30#,50#,100#,200#,400#,800#,1500#,3000# |
| WP3-SJ1W | 3" / 80MM | 3.0 | wet | 30#,50#,100#,200#,400#,800#,1500#,3000# |
| WP4-SJ1W | 4" / 100MM | 3.0 | wet | 30#,50#,100#,200#,400#,800#,1500#,3000# |
| WP3-LXW | 3" / 80MM | 3.0 | wet | 30#,50#,100#,200#,400#,800#,1500#,3000# |
| WP4-LXW | 4" / 100MM | 3.0 | wet | 30#,50#,100#,200#,400#,800#,1500#,3000# |
| 3WP4-SF | 4" / 100MM | 3.0 | wet | 1#,2#,3# |
| WP3-BUFF | 3" / 80MM | 3.0 | wet | white buff, black buff |
| WP4-BUFF | 4" / 100MM | 3.0 | wet | white buff, black buff |

We are a professional manufacturer for diamond tools, drill bits and TCT saw blade our Main products

are diamond polishing pad diamond saw blade , ,grinding wheel ,diamond core drill bit ,TCT saw blade,

and so on.


1.Quality Control: According to first -class products as the technology goals ,we research the good quality products to satisfy customers .

2.In management ,we implement ISO9001-2008 quality management system,performance managerment , ERP system, to ensure products quality and company services.

3.The concept : The right one is the best!

4.Quality goal: to be world-class manufacturer of diamond tool






Feeback From Our customers
Shipping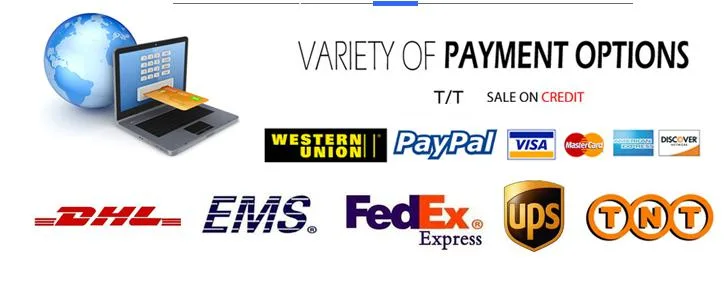 (

Sale Manager): Ivy Zhao

Hubei Little Ant Diamond tools Co., Ltd
Website:littleanttools.en.made-in-china.com
Mobile/ :8618870254632