Electric Sweeper, Road Sweeper, Factory Floor Sweeper
Point-of -use:
It is mostly used outdoor. It is widely used by the environment and hygiene departments, cleaning companies and property management companies, square, colleges and universities for outdoor cleaning.
CHARACTERISTICS:
1. It adopts 48V300A battery packs used as the driving force of continuous use longer.
2. Using completely closed cab to avoid the weather and noise interference
3. It takes the humanization design concept for the user to provide a safe and comfortable
Operating environment
4. The use of advanced flat-panel-style filter, filter a larger, more powerful vacuum.
5. Drive system on the home, increasing the volume of trash.
6. Liquid crystal display systems, vehicle status at a glance.
The new model sweeper is added the fully closed cab. It is most suitable for using in extremely cold and
bad environment.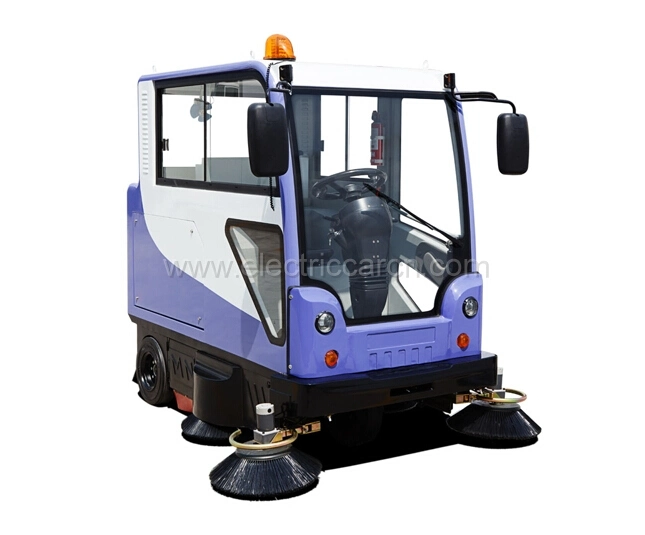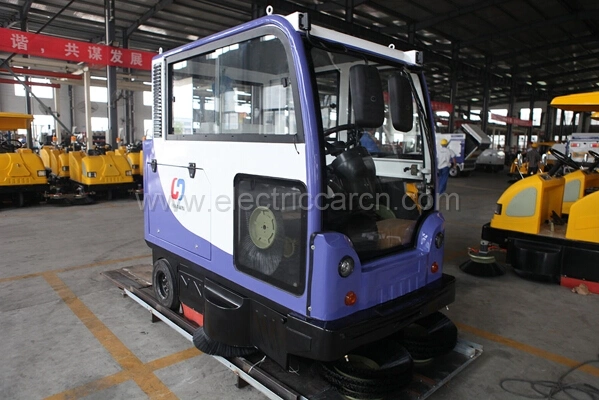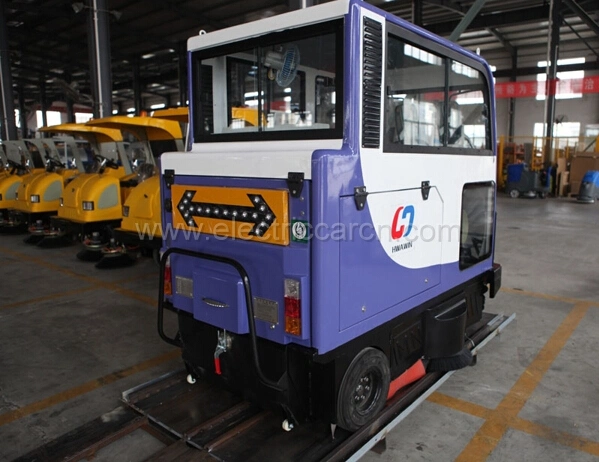 Main Parameter of Electric Sweeper, Road Sweeper, Factory Floor Sweeper
| | | | |
| --- | --- | --- | --- |
| No. | Item Name | Unit | HW-E800LC |
| 1 | Cleaning efficiency | M 2 /h | 12000 |
| 2 | Sweep width | mm | 1850 |
| 3 | Max climbing capacity | % | 25 |
| 4 | Length of main brush | mm | 800 |
| 5 | Source of power | V | 48V Lithium battery |
| 6 | Diving power | W | 1800 |
| 7 | Work power(motor) | W | 600+500+80*4+50 |
| 8 | Turning Radius | mm | 1200 |
| 9 | Side brush diameter | mm | 500 |
| 10 | Vacuum Power | W | 500 |
| 11 | Dustbin Capacity | L | 180 |
| 12 | Filtering area | M 2 | 5 |
| 13 | Sweep Speed | km/h | 7 |
| 14 | Max running speed | Km/h | 9.8 |
| 15 | Cubage of water tank | L | 50 |
| 16 | Weight | kg | 900 |
| 17 | Dimension(L/W/H) | mm | 2150*1850*2150 |