Diameter 7 inch PCD Cup Wheel For Surface Preparation om Concrete Floor
Paint removal disc is PCD grinding tool designed to do aggressive grinding to remove paint from concrete floors. Quarter PCD segment with quarter round on top which strip as much paint as possible. 5″ discs have 6 PCD segments and 7″ discs have 9 PCD segments, long life lasting.
Upon requirement, the arbor can be 22.23 bore hole, 5/8″-11 thread or M14 thread. The paint removal disc can fit most of the popular angle grinders on the market, they are the ideal tool for paint removal, glue removal and epoxy removal.
Product Description
Product Name
abrasive diamond tools for coating removal
Color
To be customized
Standard
ISO9001, MPA
PCD Type
floor grinding tools for coating removal
Description

PCD scraping tool,provides a superior solution for hard-to-remove surfaces
Removes mastic,glues,epoxies,overlays,paint, carpet residue,acrylics,etc.

Replaceable PCD cartridge reduces tool cost

Applications
Used for concrete or floor grinding and surface removal
Used
Concrete, expoxy, paint, glue
abrasive diamond tools for coating removal

2*1/4PCD*protection segment (Any segments can be made)

HTC (Any type can be made, like HTC, Husqvarna, lavina, Sase, werkmaster, STI, Germany local brands, and etc)

As customers' requirements

For aggressive removal of adhesive residues, levelling compounds, varnish, glue, epoxy.

1. For aggressive removal of adhesive residues and levelling compounds.
2. With high efficient for the toughest situation.
3. Can fit all world-wide floor grinding machines with different holders.
4. We also provide customization services to fullfill any special requirements

1. As a manufacture, we has already developed advanced materials and also involved in seeting national standards for super hard materials with more than 30 years experience.
2. we not only able to provide high quality tools, also could do the technical innovation to slove any problems when grinding and polishing on various floors.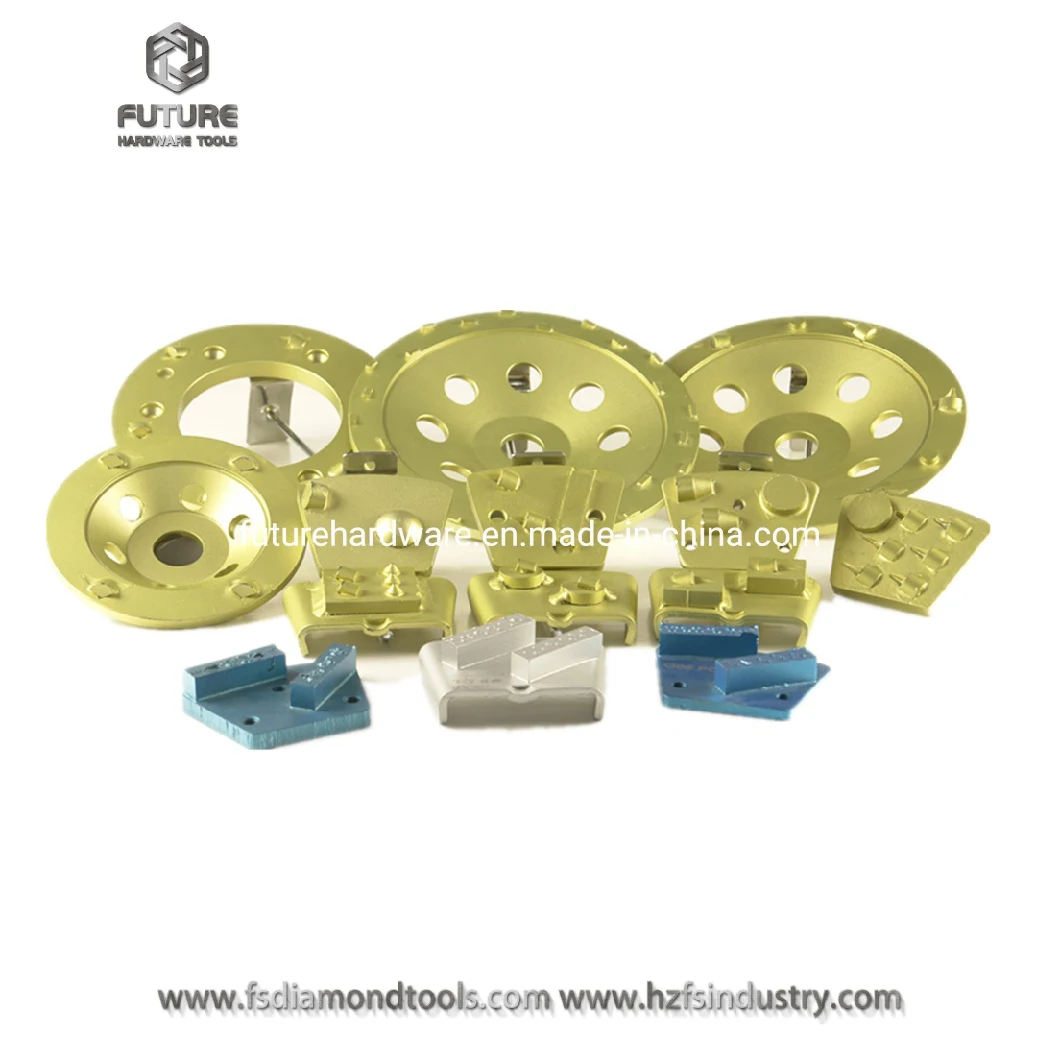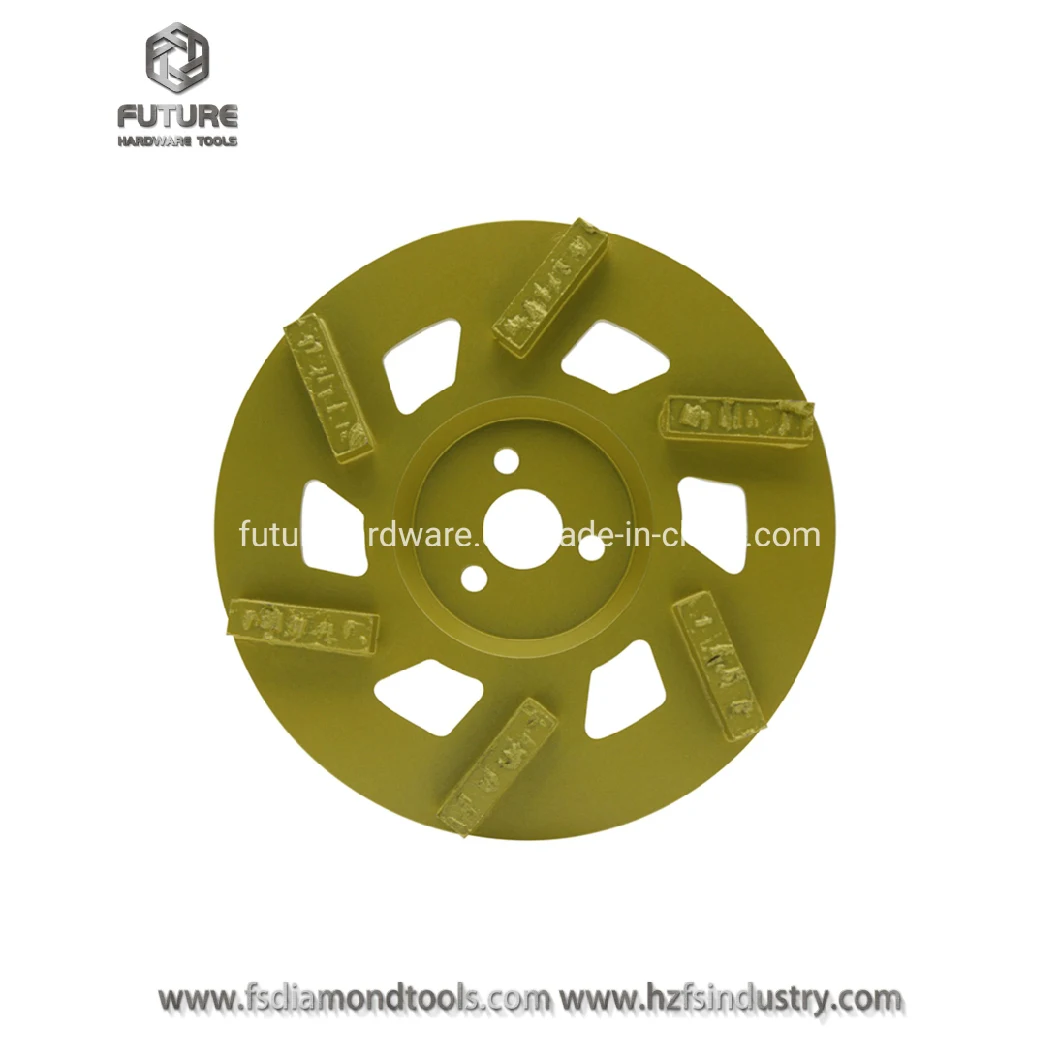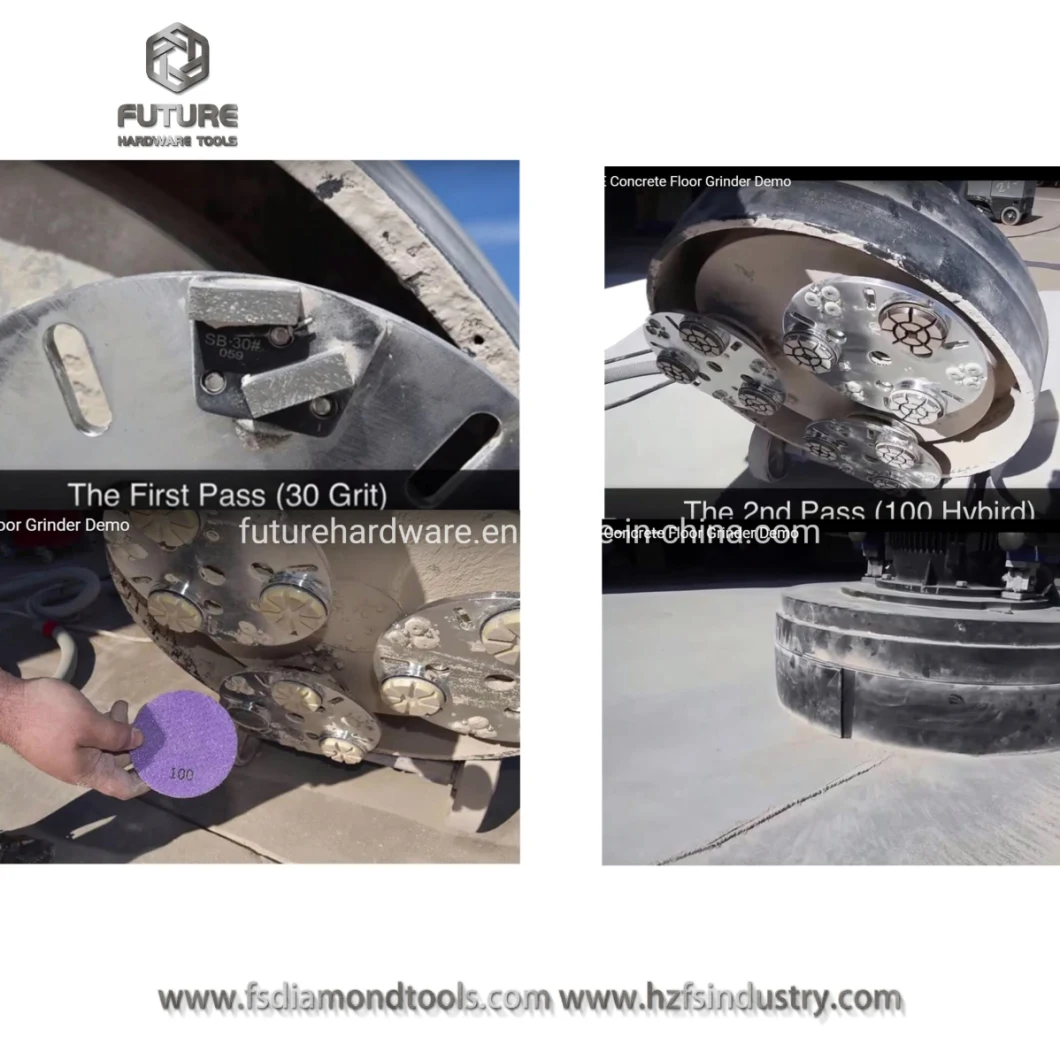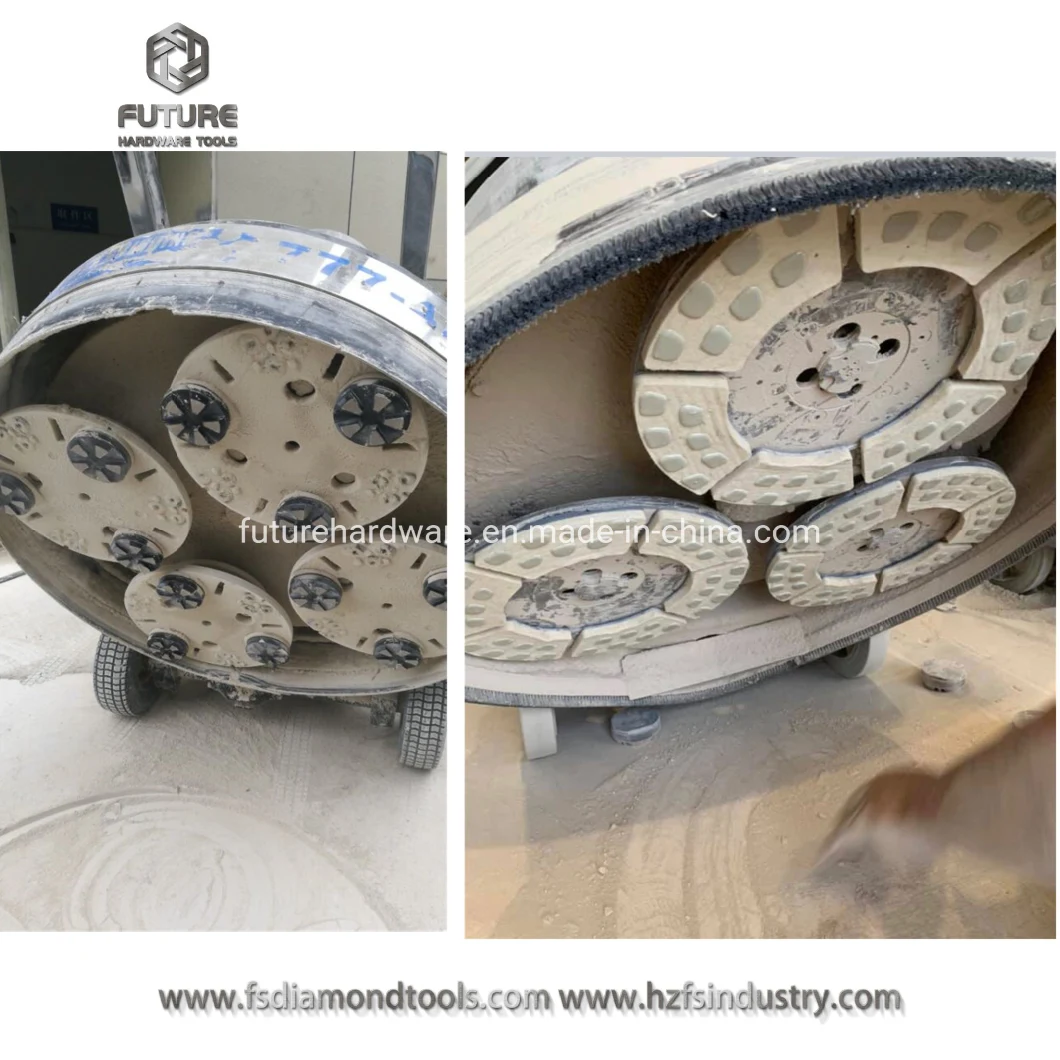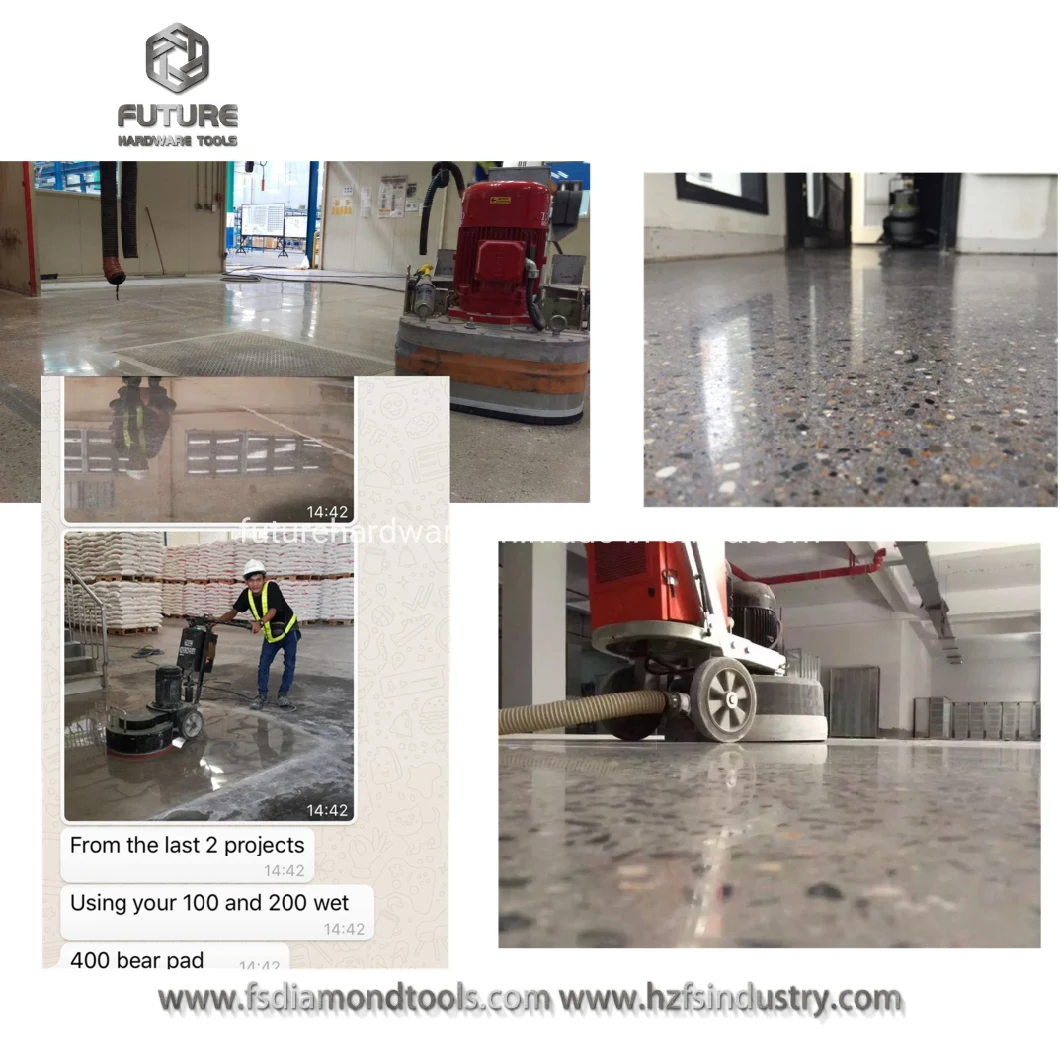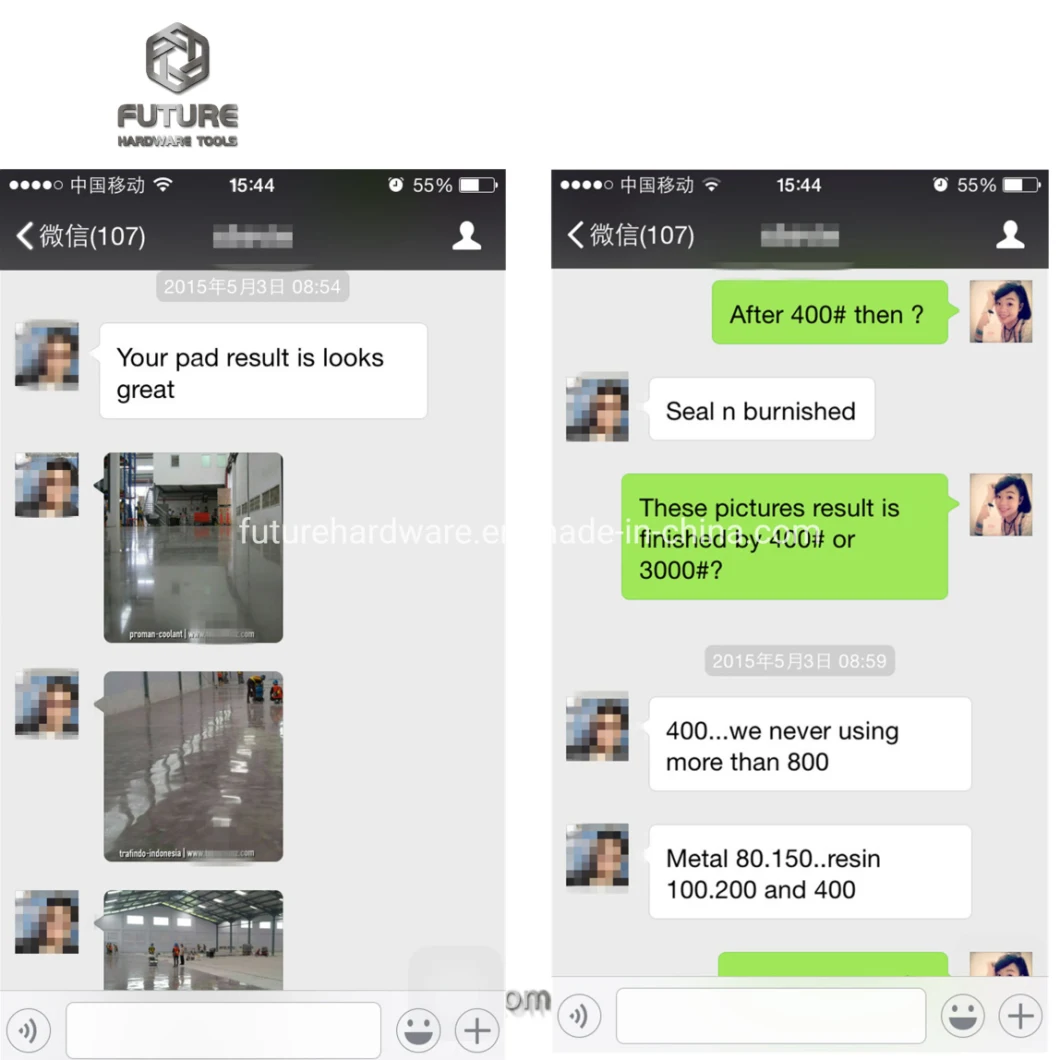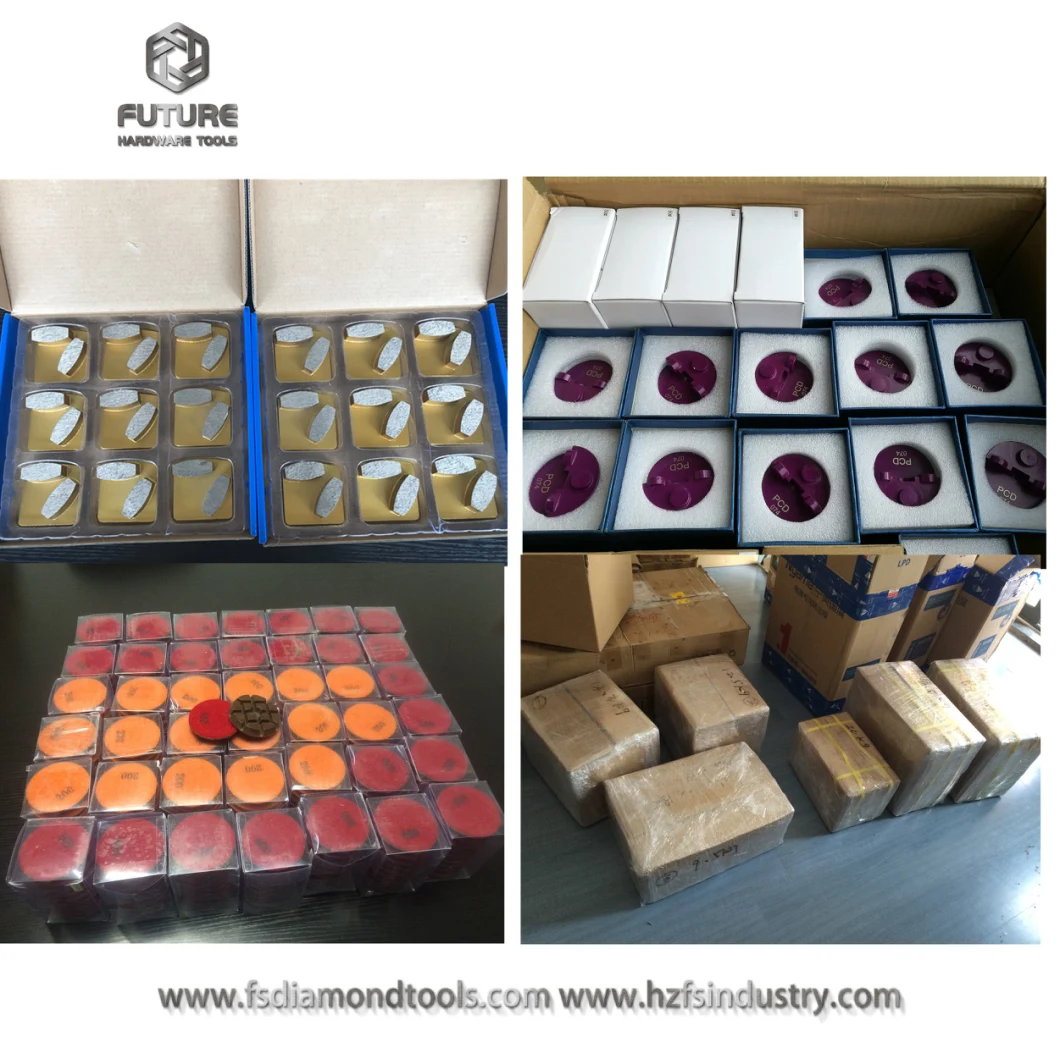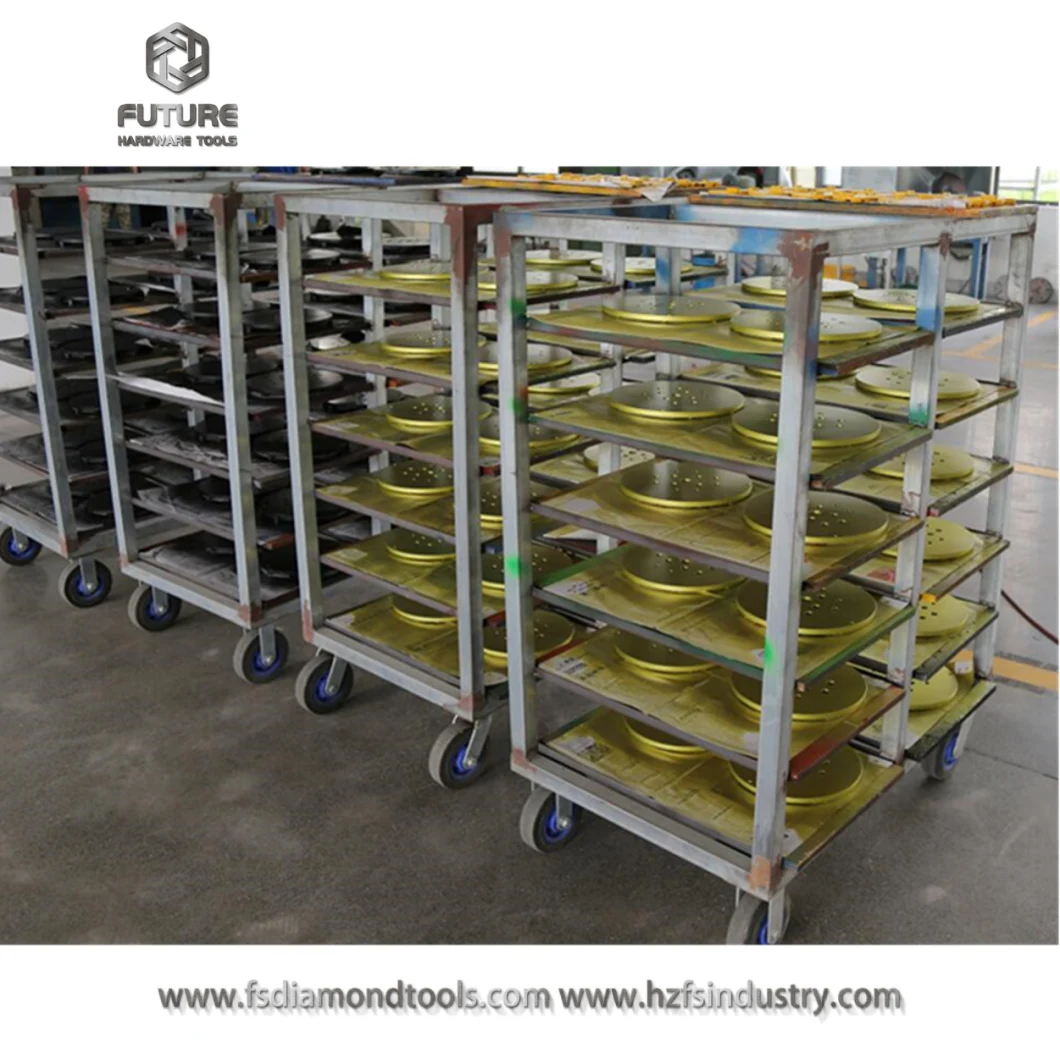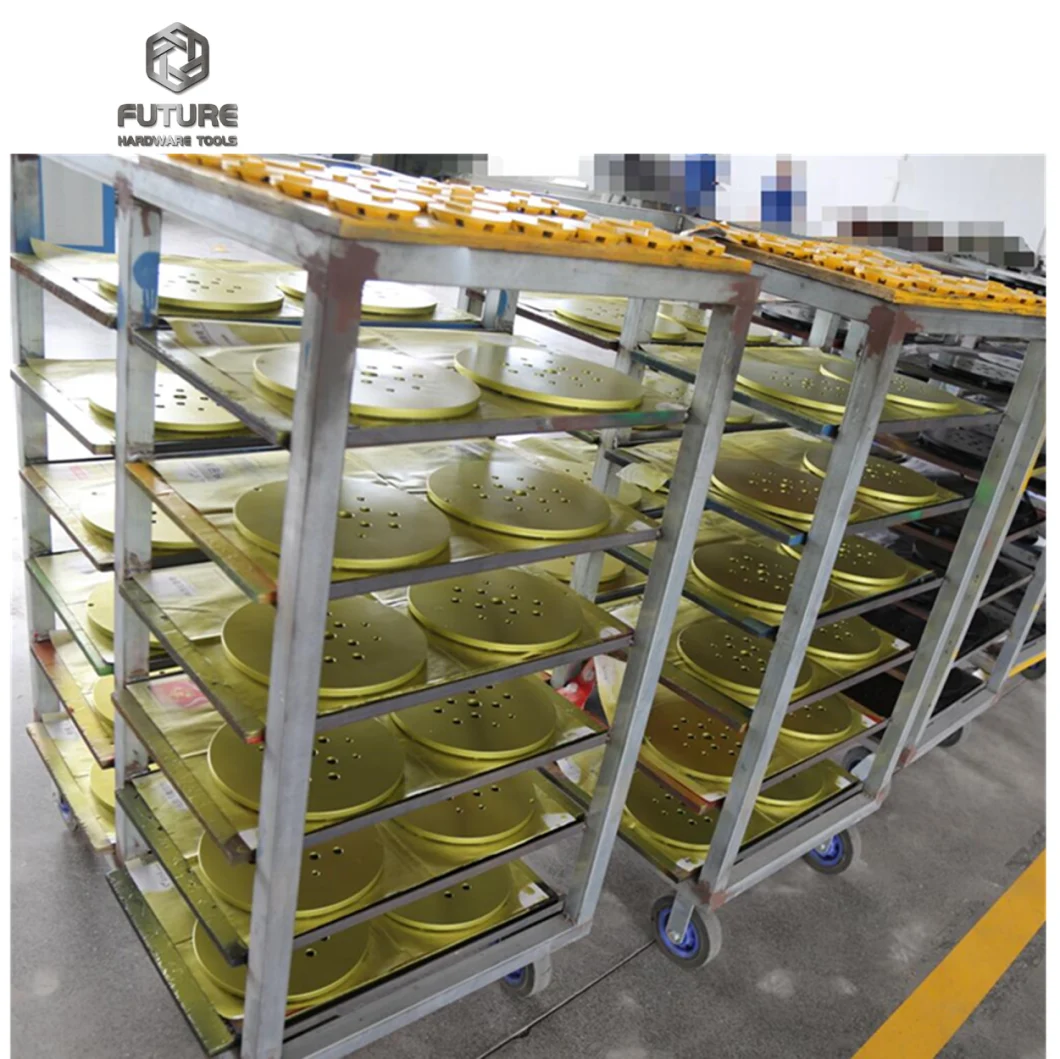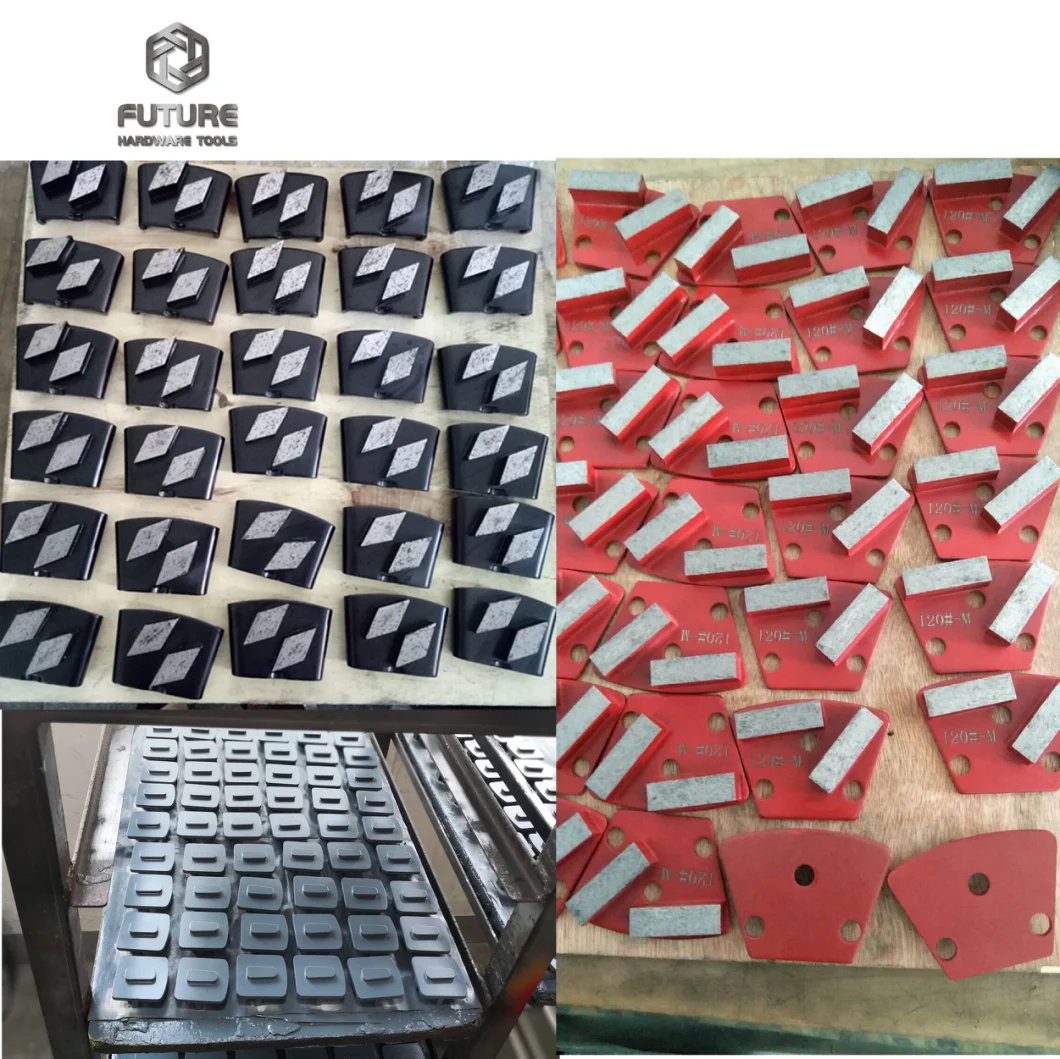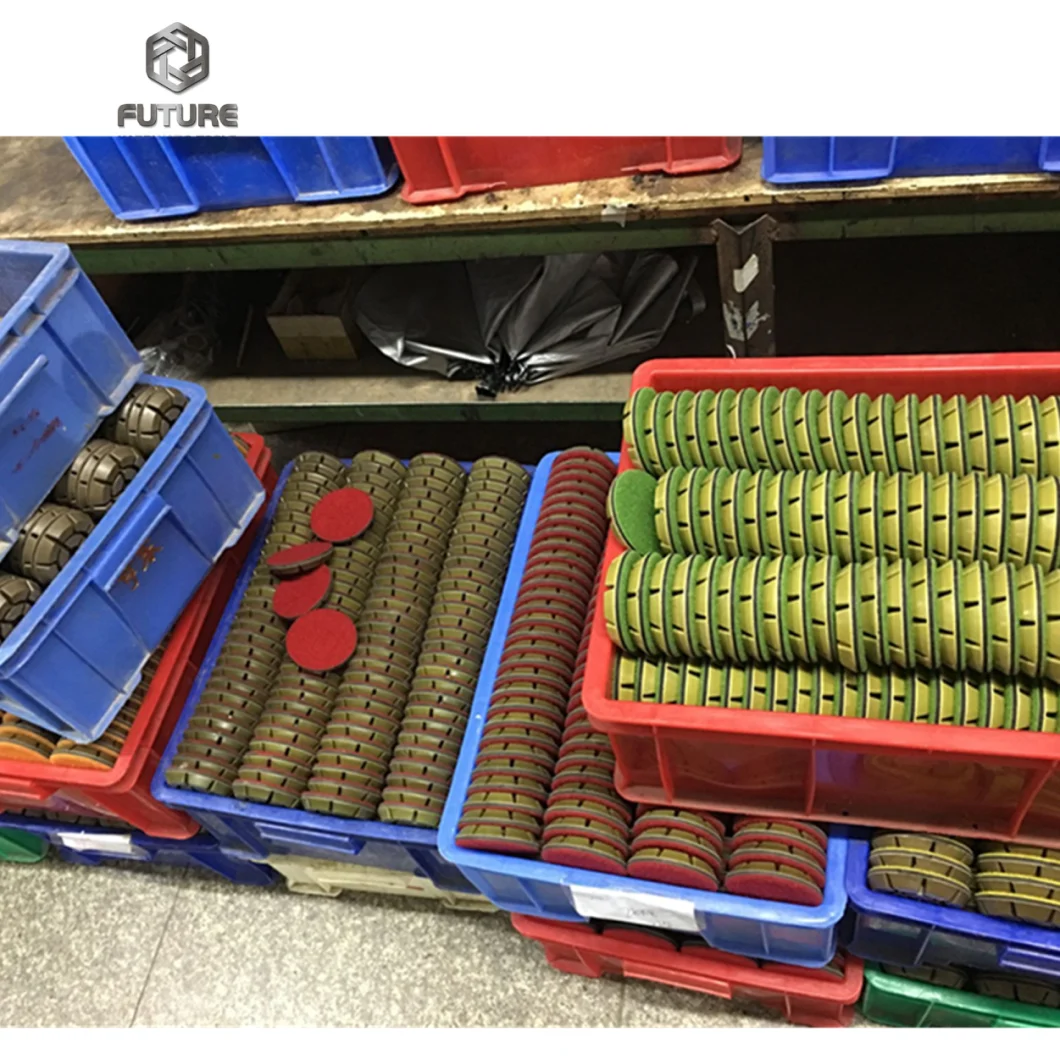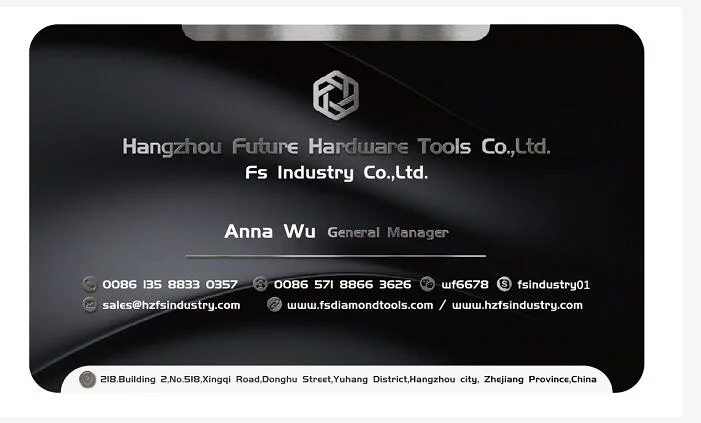 Our service:

1.We provide good quality diamond tools on concrete grinding and polishing industry,
such as concrete metal pads ,resin polishing pads, diamond cup wheels, PCD tools etc.
2. Customized Design: We can design products according to your need.
3. OMD/OME service.
4. Logo printing is available.
5 .MOQ:Any quantity you need is welcomed.

FAQ:
Q1. How is your quality?
A1. We have a very seriously control system(ERP system). We guarantee the high performance of our products.

Q2.What is the payment?
A2. T/T, Western Union, Paypal, ABC account, ICBC account, We chat, Cash.

Q3. Do you have different quality for different kind of stone?
A3. Yes, according hardness of stone and stone's feature, we have different typology respectively.

Q4. If we need technical support, can you offer us?
A4. Yes, we have an experienced team, offering our customers additional benefits with specific advice, by our product managerment staff, engineers and technicians.

Q5. How can we be your agent in our country?
A5. Please inform us your detailed company, we will discuss and propose helpful suggestion for you, and to find the best solution for you.

Q6. Do you offer free samples?
A6. Normally we do not offer free samples, but we could properly adjust according to detailed requirement.

Q7. Is there cheap shipping cost to import to our country?
A7. For small order, Express will be the best, And for bulk order, sea ship way is best but take longer time. For urgent orders, we suggest via air to airport or by Express send to your door.

Q8. Which Express company you send? How many days we can receive?
A8. We are official partner of DHL,UPS, EMS,TNT,it will take only 3-5 days after we sent.

Q9. When you can reply to me when I send you an Inquiry?
A9. We promise to reply within 24 hours( including holidays) on receipt of your inquiry.