Specification:
Model
Stage
Frequency
Power
Voltage
Current
Airflow
Vaccum
Compress
Noise
HZ
KW
V
A
m3/h
mbar
mbar
dB(A)
720 H27
Double
50
4
345-415Δ
600-720Y
9.0Δ/5.2Y
320
-355
375
73
60
4.6
380-480Δ
660-720Y
9.4Δ/5.2Y
385
-345
315
76
The advantages of Rexchip blowers:
1. 100% oil free, Insulation class is F, Protection class is IP55.
2. Dual frequency 50HZ and 60HZ are available
3. Made of die cast aluminum ADC12.
4. Dual usage: compressor and vacuum (suction and blow).
5. Virtually maintenance free, with sealed long life bearings.
6. Smart design and low noise
7. ATEX explosion proof motor is available for all the blowers. We are the only manufacturer of blower which has the authorization to produce ATEX explosion proof motor.
8. IE2 and IE3 motor are available for some blowers.
9. Good quality and competitive prices.
10. Quick delivery date.
Application of Rexchip blowers/pumps:
Our blowers are widely used in the following applications.
1. Aquaculture (fish and prawn pong aeration)
2. Waste water treatment, sewage treatment system.
3. Pneumatic conveying systems.
4. Pharmaceutical machinery
5. Garment machinery
6. Wood working machinery
7. Plastic machinery
8. Printing machinery
9. Textile machinery
10. Packaging machinery
11. Garment machinery
12. Paper processing.
13. Industrial cleaning machinery
14. Air knives
15. Dental suction equipment / dental vacuum pump
Our workshop: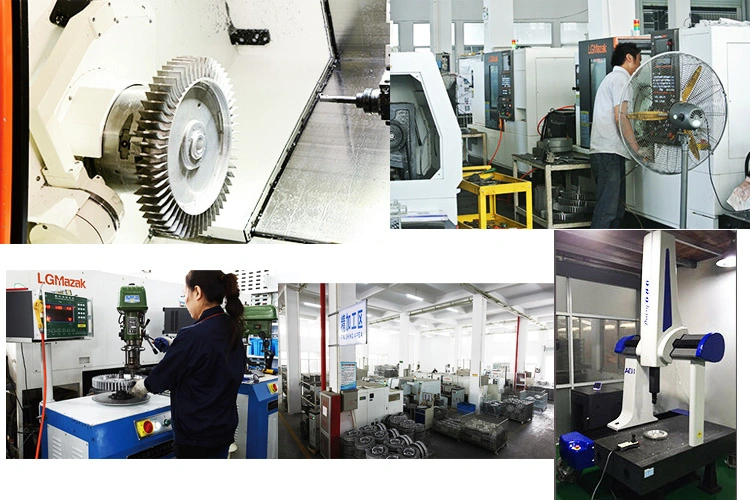 Our Exhibition: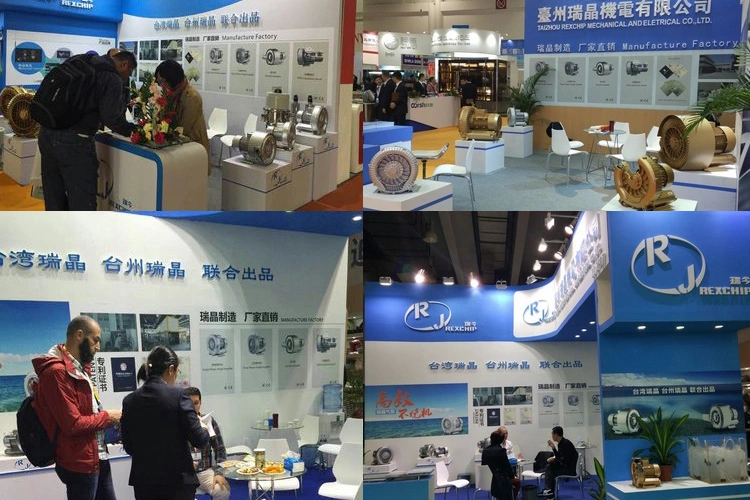 Our certification: (CE, ISO & CCC)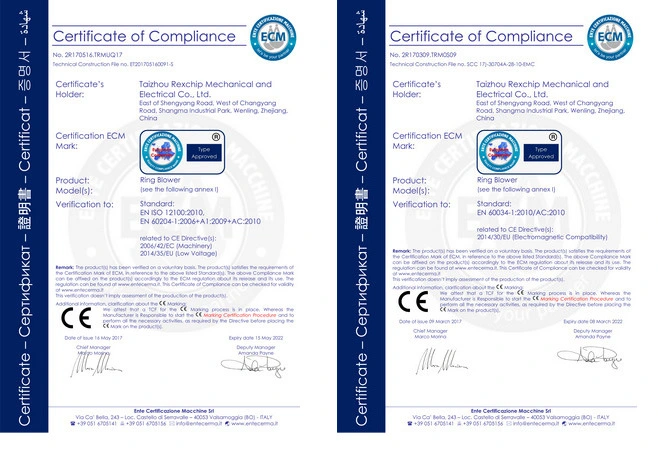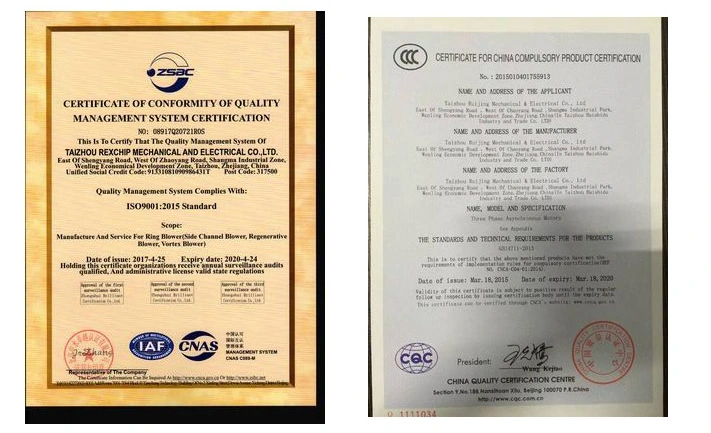 The instruction for Rexchip blowers:
The team of Rexchip has focused on this kind of blower for more than 15 years. We only produce side channel blowers, it's also called ring blower, regenerative blower, air blower, vacuum pump etc.. We also supply belt drive blowers and all the parts for this kind of blower. The range of the power for our blowers is from 0.12kw to 30kw.
Each production procedure is operated in our own workshop, tooling making, die casting, stamping, high precision machining, assembling and automatic spraying, so we could control the quality, cost and delivery date better.