STAINLESS STEEL POWDER GRINDING SYSTEM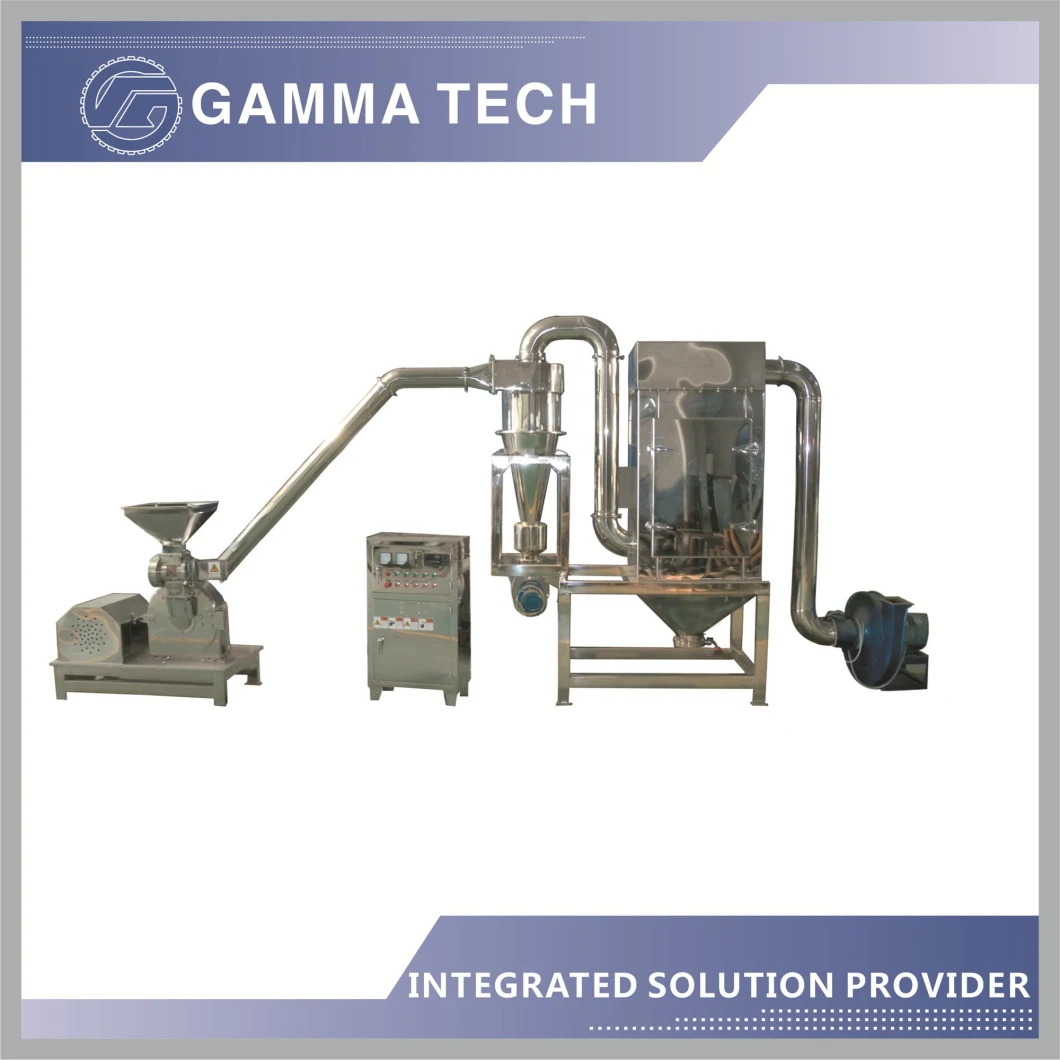 This machine is mainly used in chemical industry, medicine (Chinese medicine), food, spices, resin powder, powder coating and other weak current substances and high temperature resistant materials. It is a new generation of continuous crushing equipment that integrates crushing and vacuuming.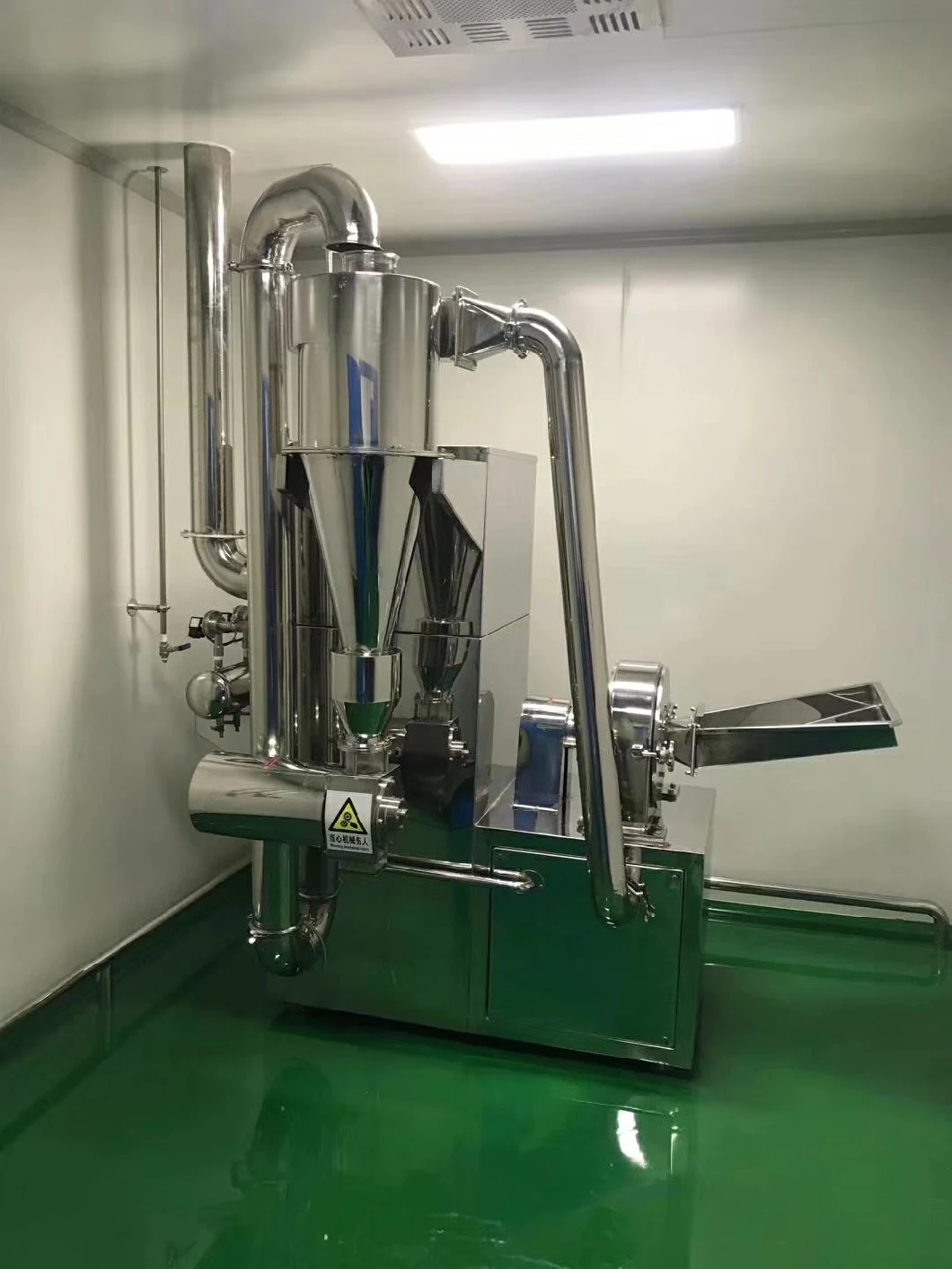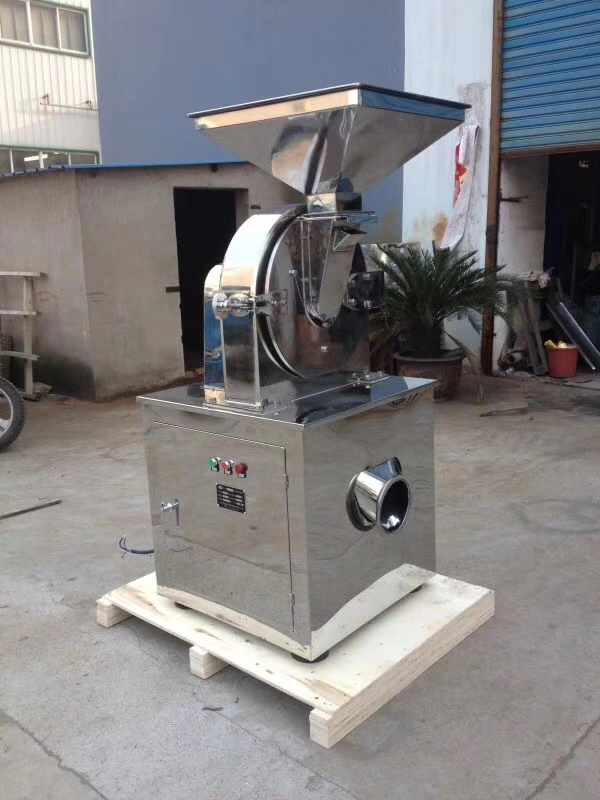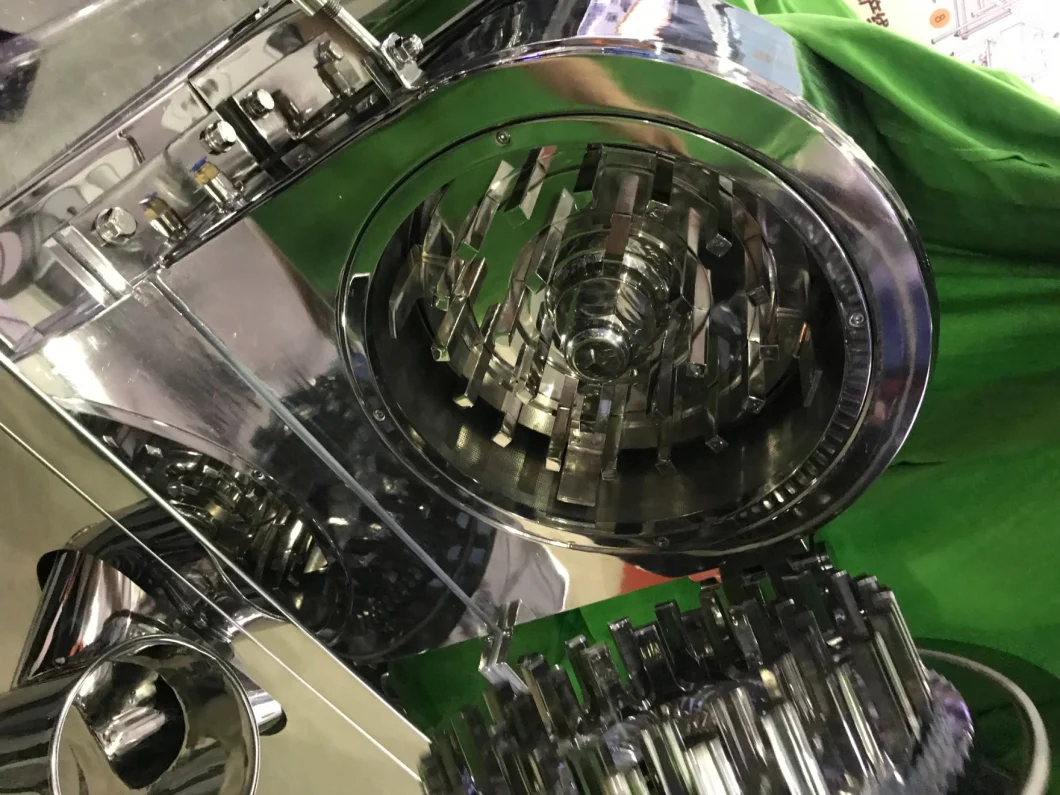 Application:

First: The Series Universal Powder Grinding Machine can be used in grinding pharmaceutical, chemical, foodstuff, agricultural and sideline products, such as Chinese herb, sugar, mineral crystal, fruit and vegetable dehydration, nut, cereal, wheat, corn, rice, coco bean, soybean, cassava, fish waste, dry meat and etc.
Second: working principle and characteristics
This unit uses the relative movement between the movable tooth disc and the fixed tooth disc to make the material crushed by the impact of the tooth disc, the friction and the impact between the materials. The crushed materials are transported into the cyclone by the method of negative pressure air transportation, and the dust is filtered and recovered by the dust collection box through the cloth bag. The machine is designed according to the "GMP" standard, all made of stainless steel material, no dust flying in the production process, the machine has a continuous discharge effect, effective streamline operation, and can improve the utilization rate of materials and reduce the cost of enterprises. International advanced level.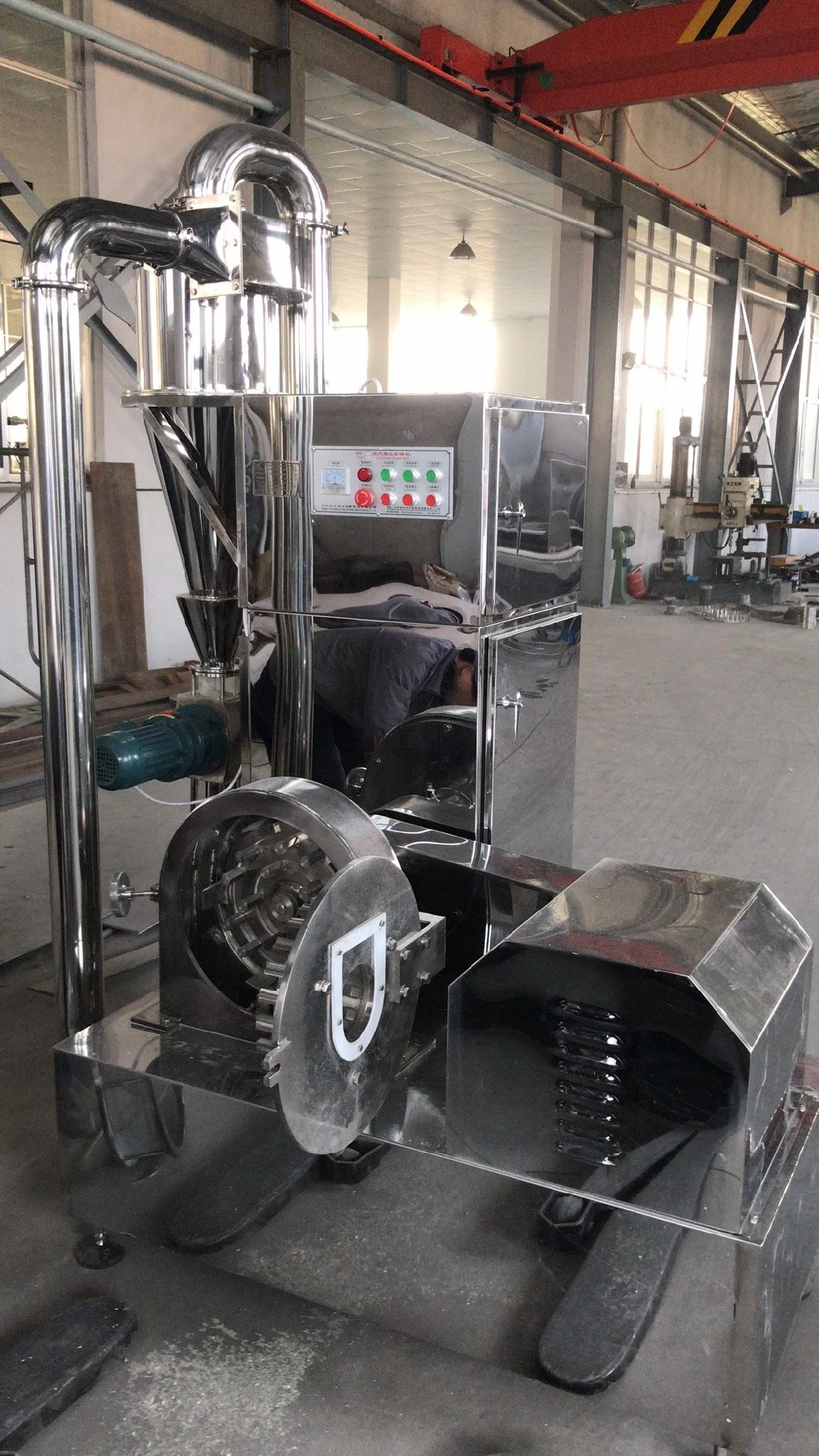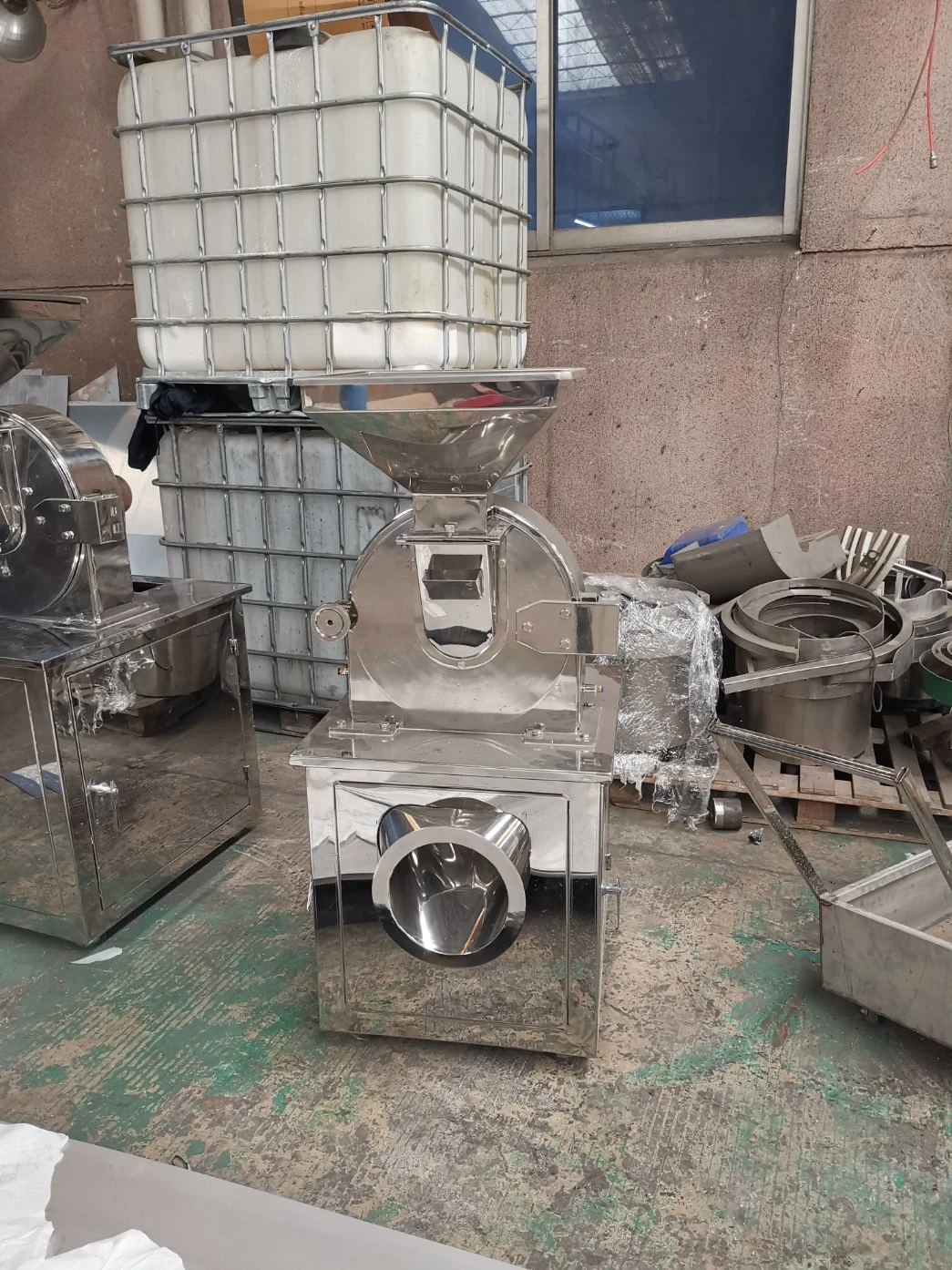 This machine is a water-cooled cyclone dust crusher. When the equipment is running, the crushing knife in the machine cavity runs at a high speed to produce a cooling effect.
TECHNICAL PARAMETERS:
| | | | | |
| --- | --- | --- | --- | --- |
| Model | GM-30B | GM-40B | GM-60B | GM-80B |
| Production Capacity | 100-400 | 160-600 | 300-900 | 500-1500 |
| Main Shaft Speed | 3800 | 3400 | 2800 | 2400 |
| Inlet Particle Size | <12 | <12 | <12 | <12 |
| Grinding Fine Size | 20-120 | 20-120 | 20-120 | 20-120 |
| Grinder Motor | 7.5 | 11 | 22 | 37 |
| Discharging Motor | 0.75 | 0.75 | 1.5 | 1.5 |
| Dust Collecting Motor | 4 | 5.5 | 15 | 18.5 |
| Outshape Size | 3500x850x2380 | 3700x900x2400 | 6500x1400x3280 | 7800x1750x3650 |
FACTORY AND MANUFACTURING :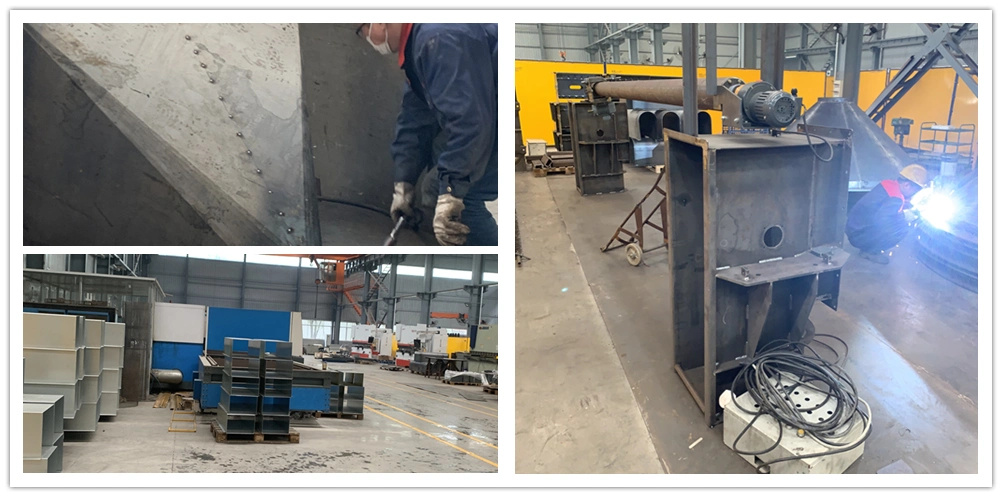 Why choose from us?
A.Good reputation
Because of the good quality and credit,our company are with good reputation both at home and abroad.
B.Factory direct supply
This ensure the competitive price available and brand care.
C.Advanced technology adopted
American CPM advanced technology with rich experience on site for installation and debugging,which has the good ability to provide with aftersale service.
D.Best and reasonable structure design of the pellet mill



About Service
We insist on "Quality is the soul of company" and take customers as our god, owned outstanding R&D team with the sense of innovation and cooperation, timely and effectively after-sales service team, professional installation guidance team. We devote to all-round service of all the products from shipment to maintenance.
√ Our professional service includes: Free training, Guidance Installation and Debugging.
√ Guaranteed Time: 12 moths from delivery date .

If you have any question, please contact us freely. Our after-sales service team on-line will do the best to accomplish your sincere requirement on time.
Thank you for your reliance and support!